Stephanie just talked for a few minutes, basically saying she wanted to make Mountain View a more sustainable place for our grandchildren. She also said something nice about sharing the stage with the Green Party's Presidential Candidate.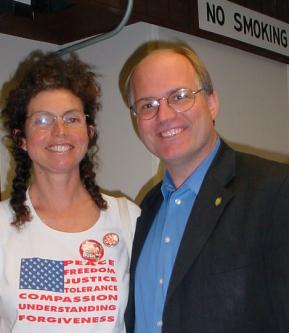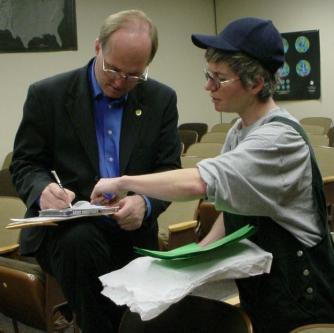 After the speaking was over, lots of people wanted to talk to David Cobb. I took a few pictures, but there were many more.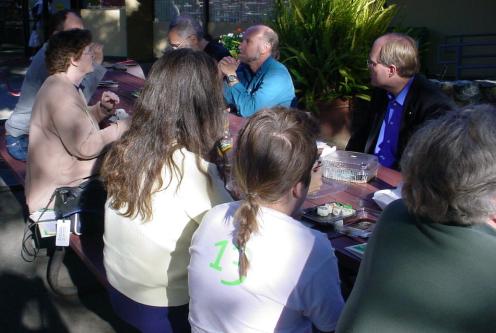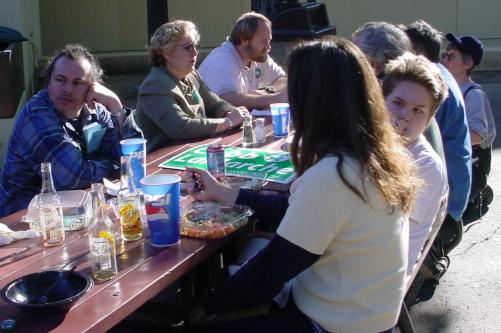 Everyone who had the time sat down to eat together. Cobb told the story of being sucked into the Green Party by listening to Ralph Nader give his acceptance speech at the 1996 Nominating Convention, being so excited about what he heard that he joined in the "go WE go!" chants. After it was over he got on the phone to the Texas Green Party, only to find out the operator didn't have a number for such a group. He then started that Party, and it wasn't long before he was doing pro bono legal work for lots of Green Partys. From there to being our current nominee was an almost logical sequence of events that started when Nader decided he didn't want the job.