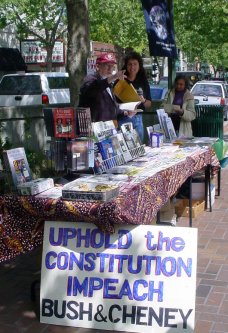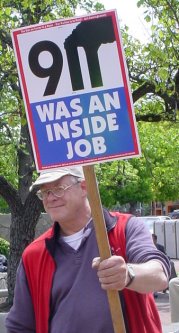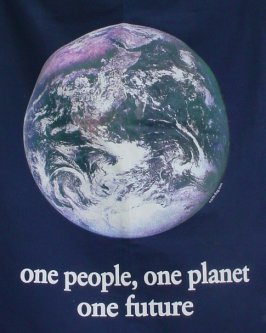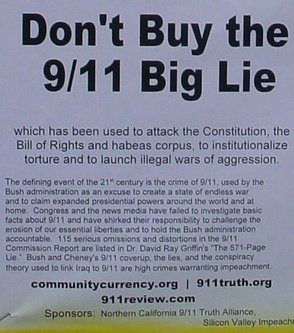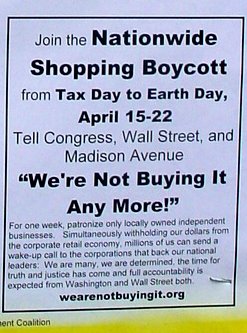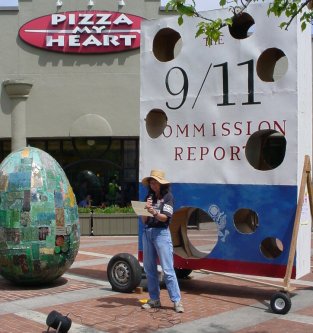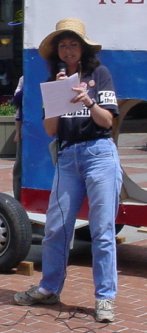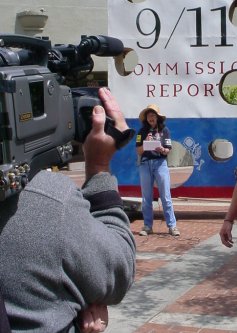 Carol started the speaking part of the meeting by reading the letter Congresswoman Anna Eshoo sent her in response to our letters from last month. The gist of it was that she didn't want to support impeachment work because she thought it would "tear the country apart".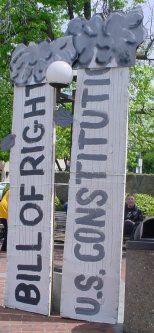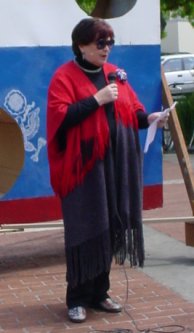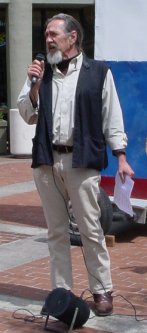 Janette talked about what a terrifying experience it was to live through the falling of the twin towers from her home across the street from the event. Then it was even worse to see the government ignore the health needs of the ground zero workers, and then to find out how deeply flawed the response to the problem was. Unfortunately this realization took her years of research to develop. She is convinced that anyone who really looks into the facts surrounding what really happened will also conclude Bush Administration policies are wrong.

David talked about how much the 9/11 truth movement has grown in the past few years. Then he agonized about how much more needs to be done get mainstream America to wake up and change the government. He urged anybody that is interested to attend the next 9/11 Truth Alliance meeting.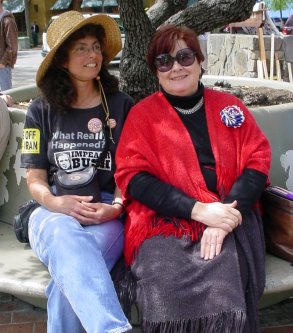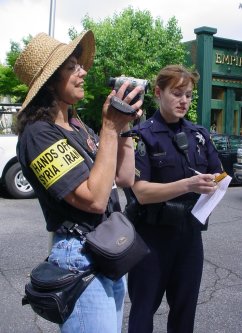 Ken talked about how one clear hole in the official story was the fate of WTC building 7. It fell down after the main fires had been extinguished, it took no direct hits, and it fell at almost free fall speeds. He felt that it looked like the thing had been demolished. However, to do that required a lot of planning and a lot of placing charges. At this time nobody has come forward to shed any light on how that had happened.

Riva talked about how some Bush Administration policies are completely illegal. She listed things like their surveillance of Americans.

After the speeches were done we marched around Palo Alto. Unfortunately, I couldn't take any pictures of that because I volunteered to help push the holy 9/11 commission report. The thing has much better wheels than it had when we pushed it out the pier in San Francisco, but that was still a lot of work. About the time we finished our march, this cop came and explained to Carol that she shouldn't block up the street like that.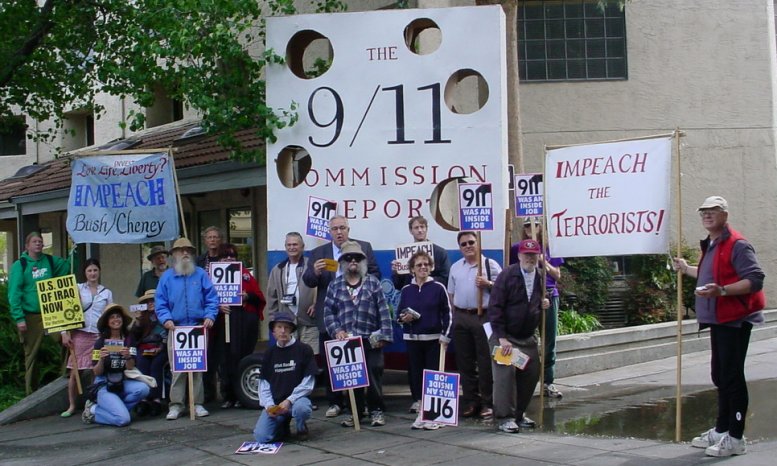 Everybody posed for a group shot before we went in to ask Congresswoman Eshoo to support impeaching Bush. Her staffer listened politely, passed around a sign in sheet, and stamped the date and time on all the letters we gave him. Time will tell if anything comes of it...