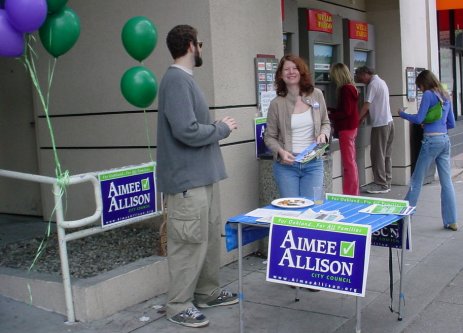 On the sidewalk, just a few door away from the Grand Lake Theater, this pair was handing out literature inviting people to come inside and check out Aimee Allison for City Council's new headquarters.

While I was hanging around at the table they showed me this article in the current issue of the Berkeley Daily Planet. It started on the front page, just below the fold. Click the masthead above to check that out.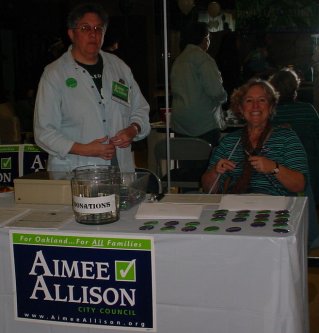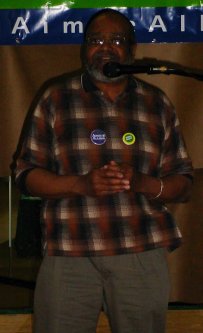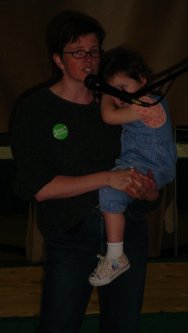 Wilson Riles Jr. was the first dignitary to speak. He said that Aimee is a good candidate, the race is very important, and we are all going to have to work very hard for her to win. He also said nice things about her campaign headquarters and the food. Then he apologized for having to run off to his grandkid's baptism and left.

This woman (I think her name is Jessie Muldoon) is a Teachers Union activist. She said good things about Aimee's work on behalf of the next generation.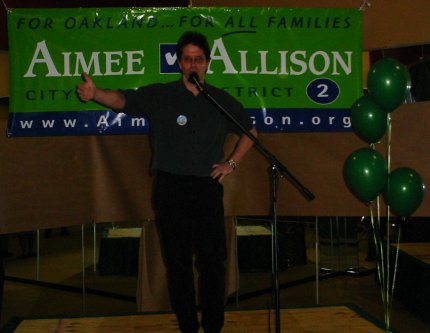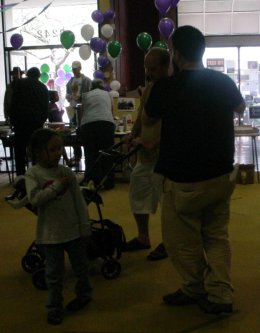 Then Forest pointed to the food and invited everyone to talk and partake for a while.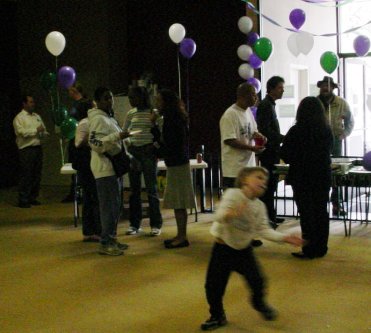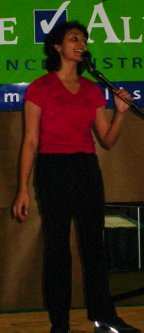 Habib was the DJ. He played every thing from Sly and the Family Stone to Nandor Tanczos.

There was a lot of talking and kids playing and fellowship.

Then this woman took the stage and shared some of her poetry with us. The first piece was a rant about a G.I. in Korea who beat a local bar girl to death for refusing to have sex with him. It was clear that she considered the guy to be a microcosm for everything that was wrong with American Imperial ambition. Her second poem was about rationalizing working out to be a way to save the world. That one was funny in a way that was just as captivating as the seriousness of the first one.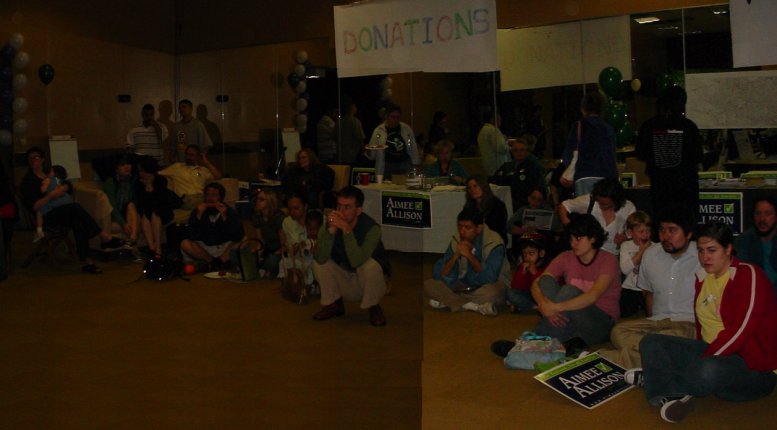 The poet really had everybody's attention.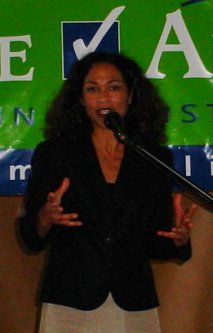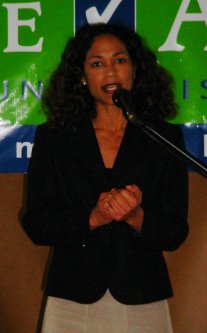 Then Aimee spoke. She briefly recapped her decision to become a conscientious objector during the first Gulf War, when she had been an Army Medic in the reserves at Stanford. Then she talked about her deep love for Oakland, and the need to put our families ahead of the machine that is sucking money out of everything for the current Gulf War. She wants to see small vibrant business districts that make sense as part of a locally based economy. She also wants to see military recruiters banned from school campuses. Then she thanked us all for the incredible work we had already done, and the work we were going to do between now and election day.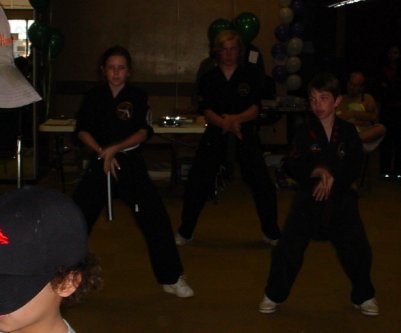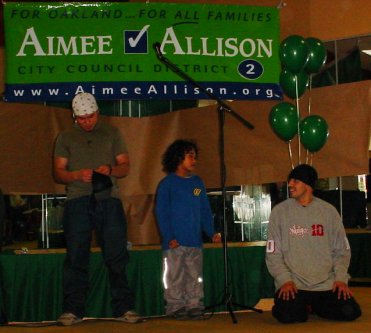 After some more free time, this troupe from a martial arts studio down the block did an exhibition.
They were followed by some break dancers.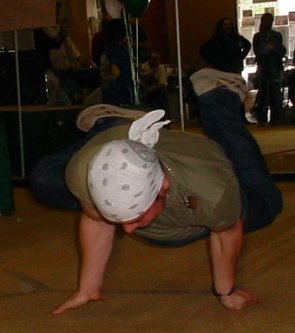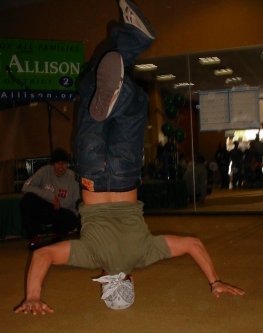 The break dancing exhibition was a treat to watch. These guys took turns dancing up a storm, and some of the moves they pulled were quite incredible.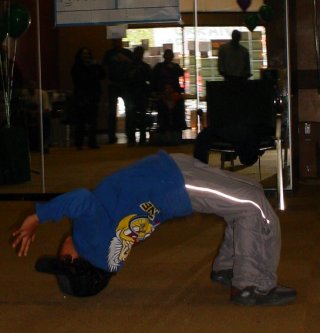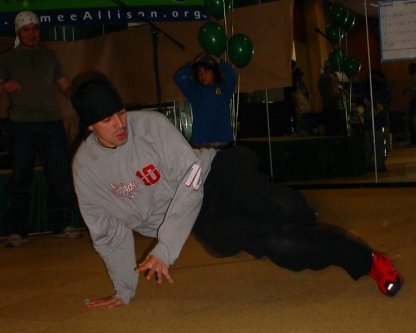 After that I picked up a precinct walking kit and hit the streets to pass out literature.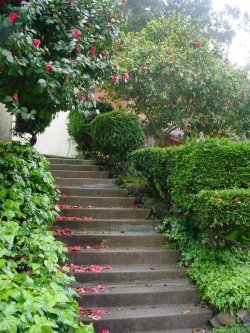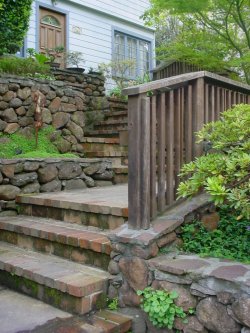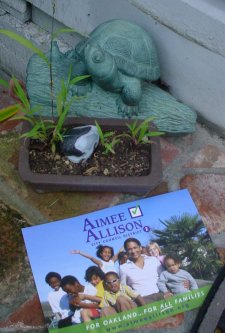 The precinct they gave me was in a nice neighborhood up in the hills. It was one beautiful staircase after another for the rest of the afternoon. I'm looking forward to spending at least a couple more days dropping literature for this campaign before it's over on May 17th.
..3897 ..