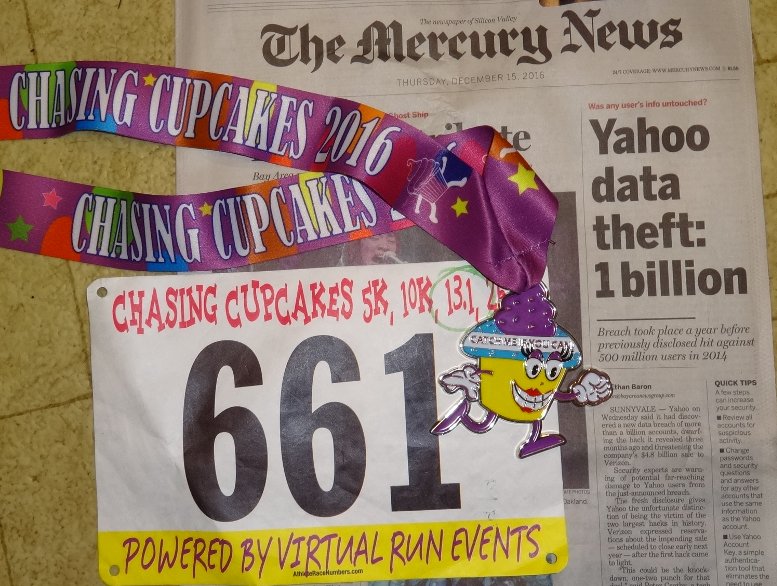 December 15: I've added yet another bling to my race bling collection. This one was a virtual race Virginia invited me to run in. We went 13.1 miles plus starting from her front door. Real miles and a real medal, but nothing beyond that unless you count uploading the results to the virtual run events website. In other news, a billion people's information was stolen from Yahoo! Remember when "yahoo" was a word for "idiot"?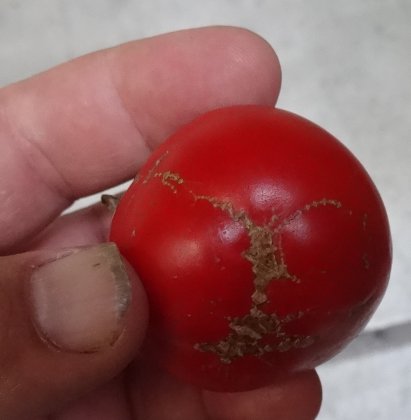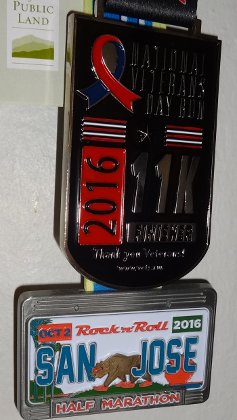 October 2016: WOW! OMG! This tomato from my plot has a built in picture of Bill The Cat playing guitar and smoking a cigarette.

Nov 13th, 2016: I doubled the size of my race walking bling collection as a finisher in San Jose's Veterans Day Run.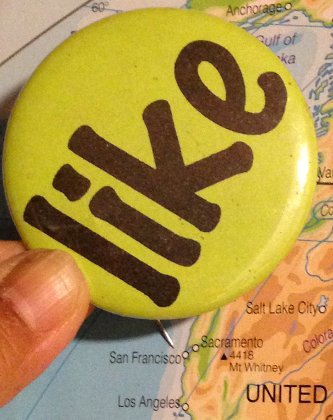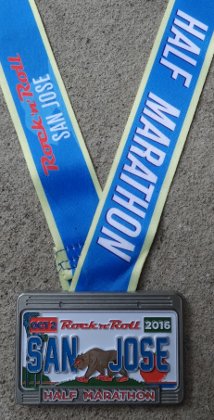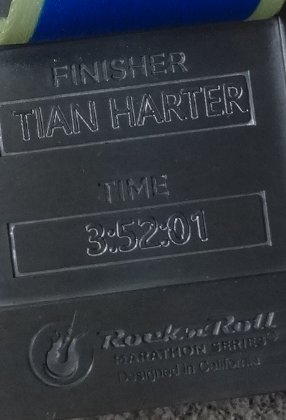 Oct 2nd,2016: Virginia liked San Francisco because she really enjoyed the Cake concert in Golden Gate Park. Earlier in the day we participated in the San Jose Rock 'n Roll Half Marathon. My time was nothing to brag about, but getting it was much more work than I'm used to doing before lunch on Sunday Morning nowadays. It really was my best half marathon of this Millennium. Very happy that we were able to top off the day with seeing a rock 'n roll concert by Cake.

Sept 11th, 2016. Since the BICYCLING AGAINST OIL WARS picture was taken, the football shaped Helium balloon has lost even more of its bouyancy. Now it can't keep anything up, even with the string cut off. Leans against the lowest surface it can find no matter what. Not time to drop that object in the dumpster. Right now it's a kitchen trash can ornament. Looks good there.

My big online accomplishment of the day was illustrating the thing on my SPAM can changing experience. I went camping in the Sierra Nevada, so it made sense to drink Sierra Nevada beer. Turns out there was one left at the end of the weekend, so I put it where the honey bear from Georgia used to be.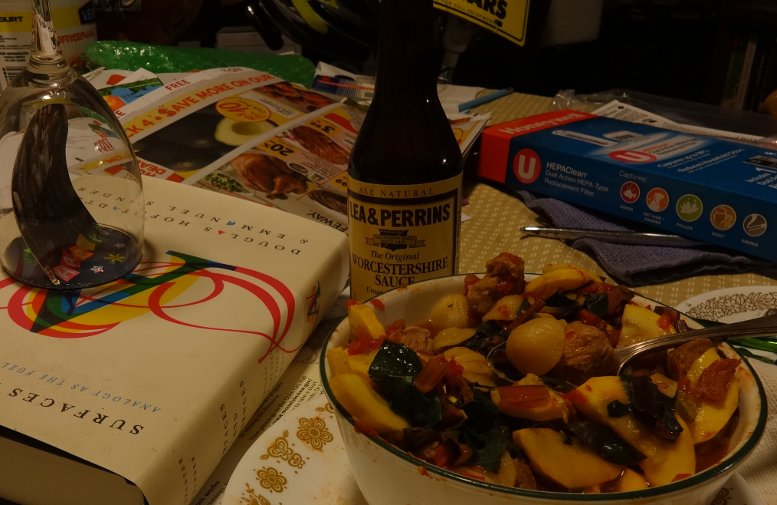 August 18th, 2016: Dave Schwab said a thing on social media is showing a picture of what you are eating. Here it is, my first bowl of homegrown vegetable soup since getting back from the Green Party Convention in Houston, Texas. That's about three fifths of the zucchini, all of the tarragon, and more than half of the chard I harvested during my first trip to my garden since returning to California. The big news of the event is that we nominated Dr. Jill Stein as our candidate for President of the United States. It was the Green Party's best Convention since Nader 2000. I'm feeling good about campaigning and voting for Dr. Jill Stein 4 POTUS this year.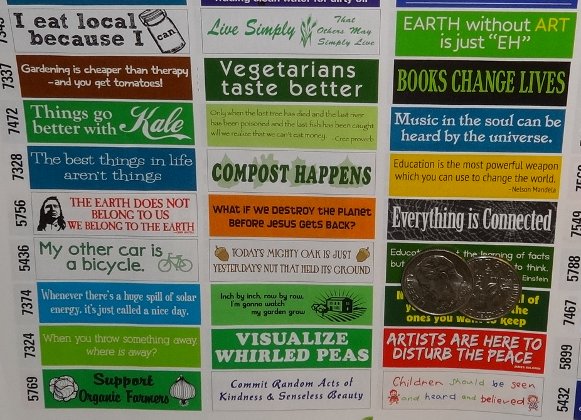 July 5th: To make a long story short, Bernie lost the primary. Not really into singing the blues, so it's back to being a green movement activist for me. In case you're wondering what that's all about, it involves deriving entertainment value from the kinds of stickers in the above picture.