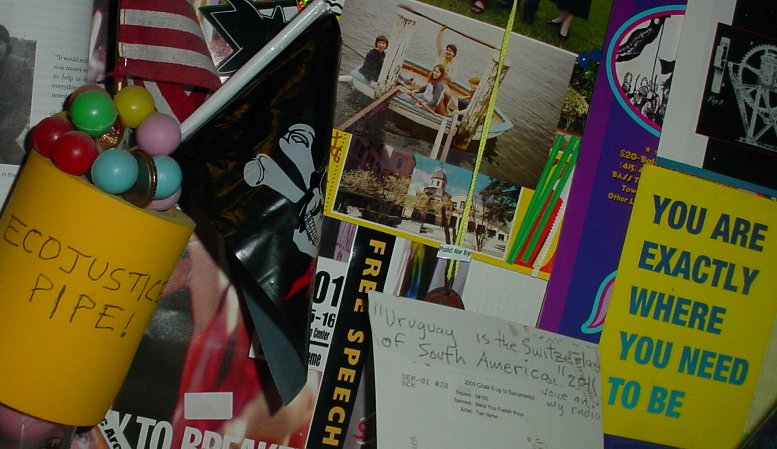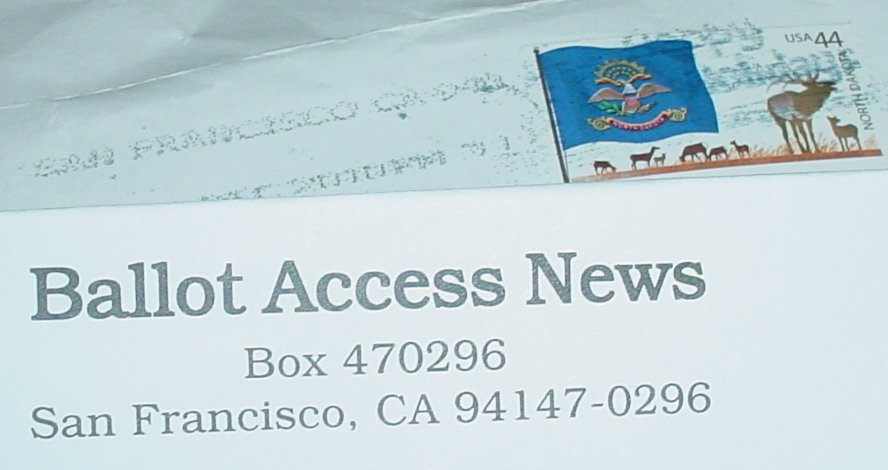 The conspiracy theorist in me loves BAN's stamp. North Dakota. The numerologist in me likes the 147 in their zip code.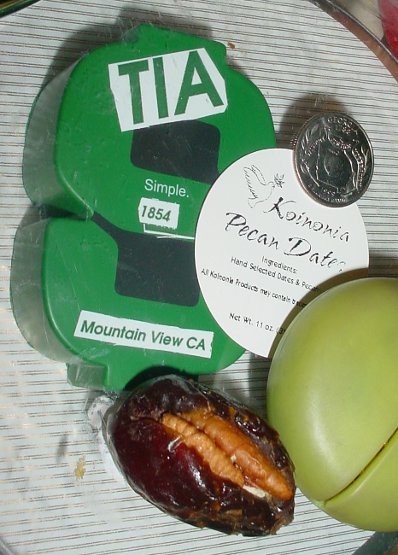 The woman that gave me that money sign promised me it was "stress free money". (Under the This Is Africa [TIA] it says PayPal.) The woman who gave me the dates loaded with pecans was my sister. They were grown in Georgia, and processed in Americus, Georgia. I've driven through the town with her at least once or twice.

I gave out most of the dates at bike soire. Everybody liked them. One time I explained to a guy that Americus, GA was named after Americus Vespuchi, the map maker that first drew a map with America on it. He said "I didn't know that." It's something to me that this continent's named after a humble map maker.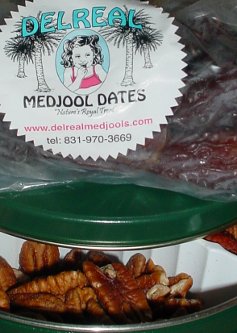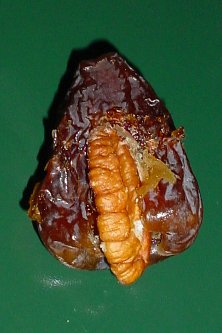 In fact, I enjoyed those date and pecan sandwiches so much I've been making them with ingredients from the local farmers market here. The recipe is simple. Pick up date. Pinch off stem nub. Tear or cut open. Remove pit. Replace with nutmeat. (Bonus points for shelling your own pecan.) As I eat it I like to ponder the possibility that cointopia is a mythical place in California.