Thank you Lauren and Danny for showing up early to help with setup. By 8 PM all the fixins were on the tables and people were showing up.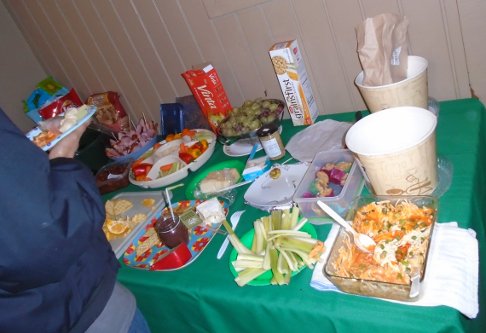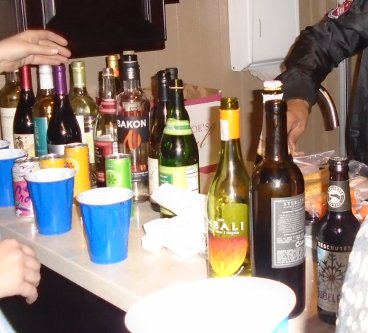 Can you imagine? Bakon flavored vodka. That's what Lizzie and Chris (Virginia's son) brought over, along with some great fudge from Uranus. Others brought cheese trays, yummy dips, cupcakes, chicken, cookies, cakes, and a whole bunch of other stuff that got there later. It worked out to plenty of food and drink for everybody.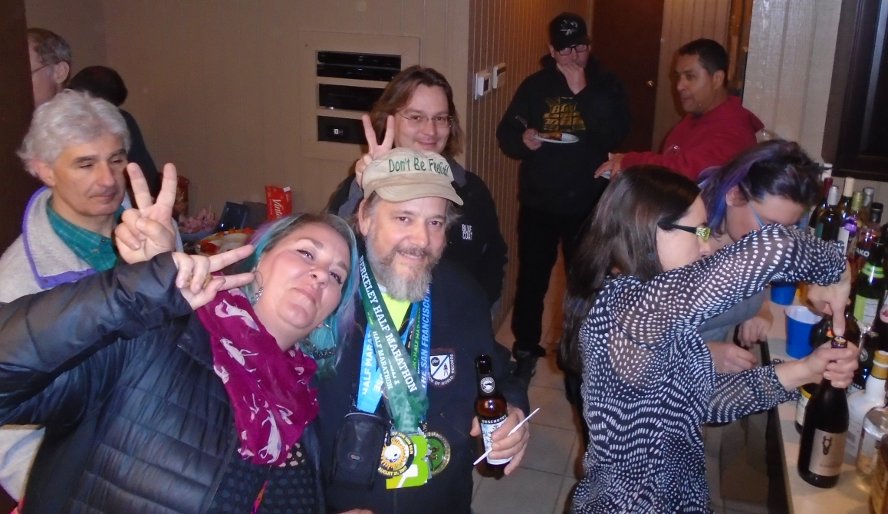 For a while people just milled around, ate, drank, and made merry. I was busy telling people the plan and doing this and that.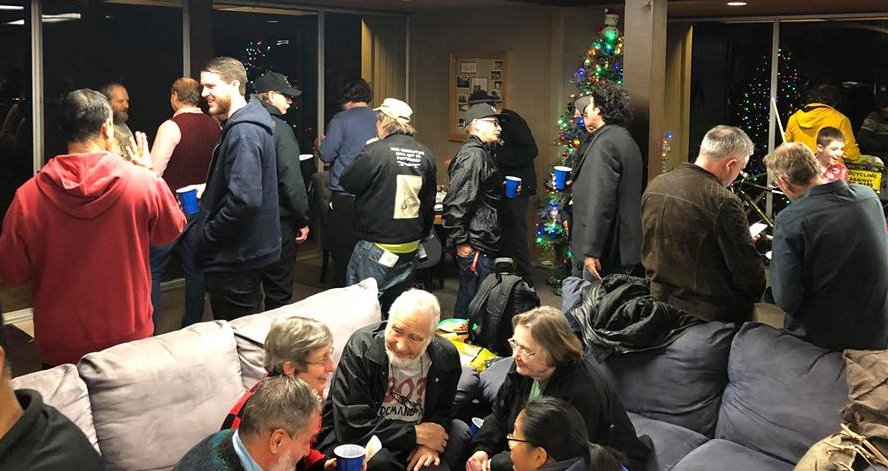 Matt took this great picture. I found it on the facebook event page a few days later.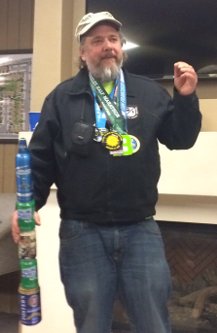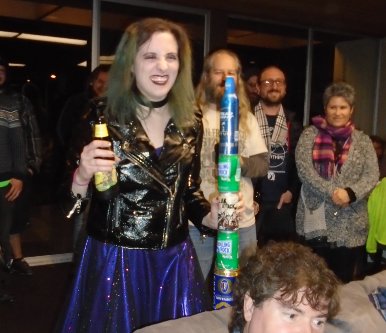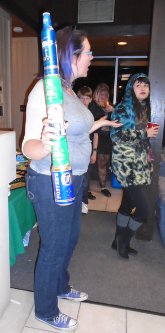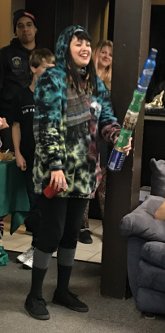 I got the circle going. First we honored those that had gotten here under their own power, a surprising percentage of those present. That was a real feat of strength! Then I told everybody "If there is something you want to say to everybody, now is the time." One by one people took a turn with the talking stick/festivus pole.

Lizzie's grievance is that sometimes a stoplight will stop her someplace and make her wait for nobody to do nothing for far too long. That one was a crowd pleaser for sure.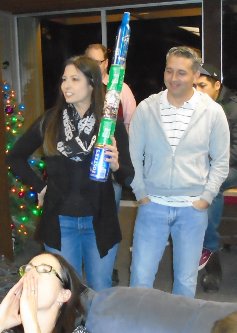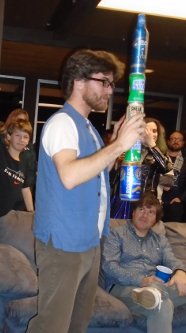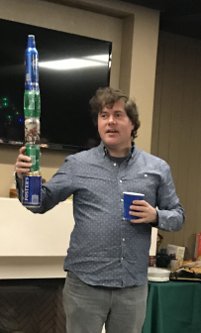 They asked me what my grievance is. I talked about the oil issue, basically the same thing everybody there has heard me talk about many times. Then I said how grateful I am to know a community of people that are okay with me going on and on about it.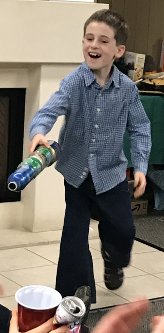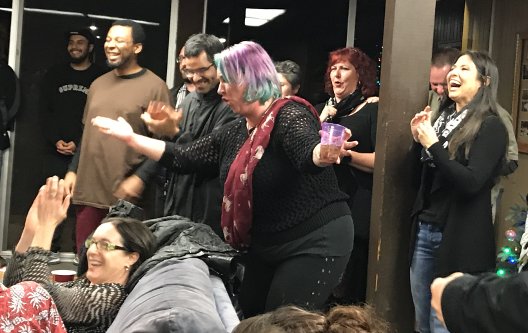 One of the Kiwi kids said something about how we need to respect the privacy of future generations on the internet or something like that.

Rob talked about how frustrating and dangerous it is to have to maneuver his pedicab around Uber and Lyft drivers parked in the bike lanes. Cami found a humorous angle in that.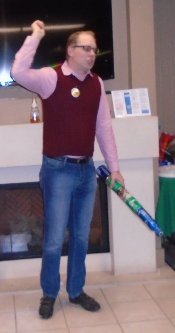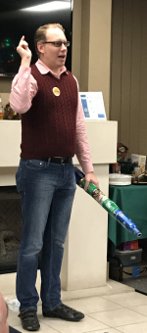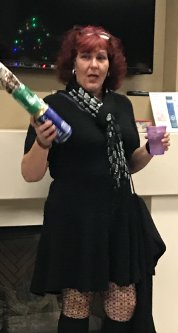 I remember hearing "The rent is too damn high!" to lots of agreement.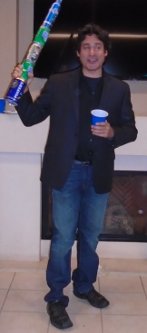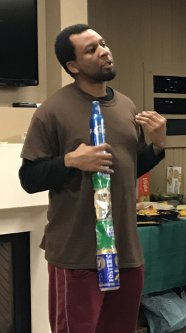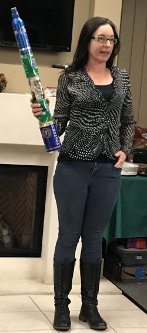 Thomas summarized this part in an email to some absent friends as "...some universal "Grievances", funny ones, sad ones, and very personal ones. About half of the crowd of 50 people, had a Grievance to share, including kids." Wish I could remember more of them.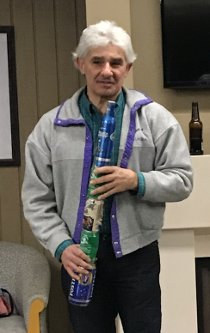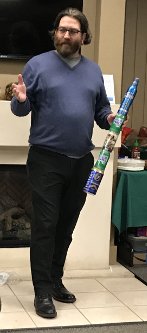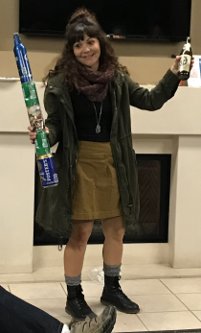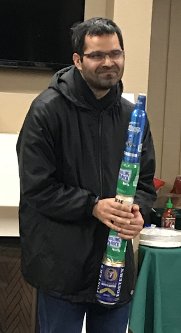 After the circle there was some general milling around. People that had been holding off their exit to witness the sharing said their goodbyes.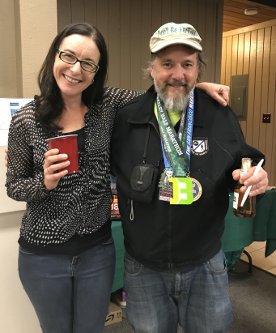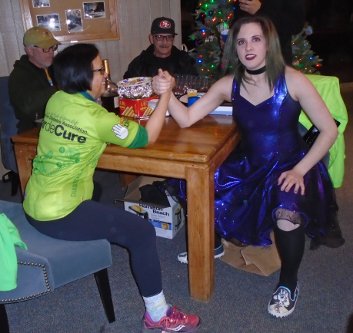 Alison was among them. She'd been my boss for the past couple of years parking bikes at Levi's Stadium. Unfortunately, she had decided to go back to New Zealand. Likely this was the last time I'd see her. One of those people it's been a pleasure to know.

Lizzie had read someplace that "feats of strength" were required, so she arm wrestled a few people to much amusement. To start it she challenged Virginia to arm wrestling.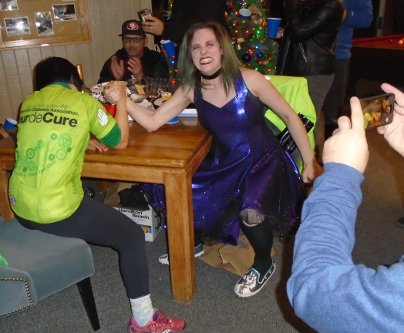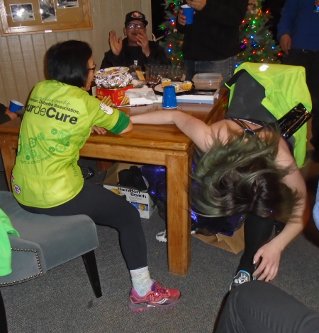 The outcome was only in doubt for a little while. Then Virginia uncorked a can of whup ass.


Something similar happened in the planking competition.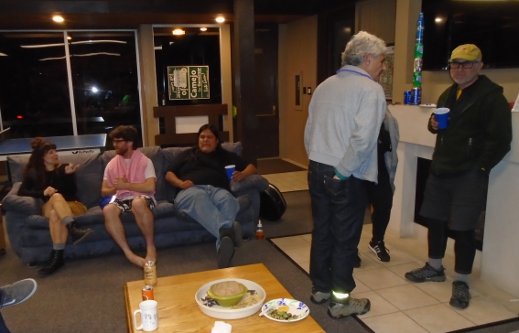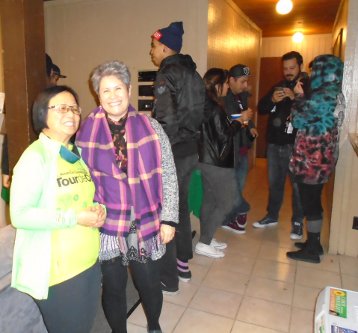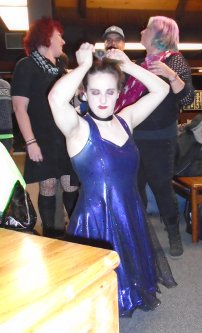 Mostly though, it was just people eating, drinking, and talking in a warm and comfortable place. There was some dancing to.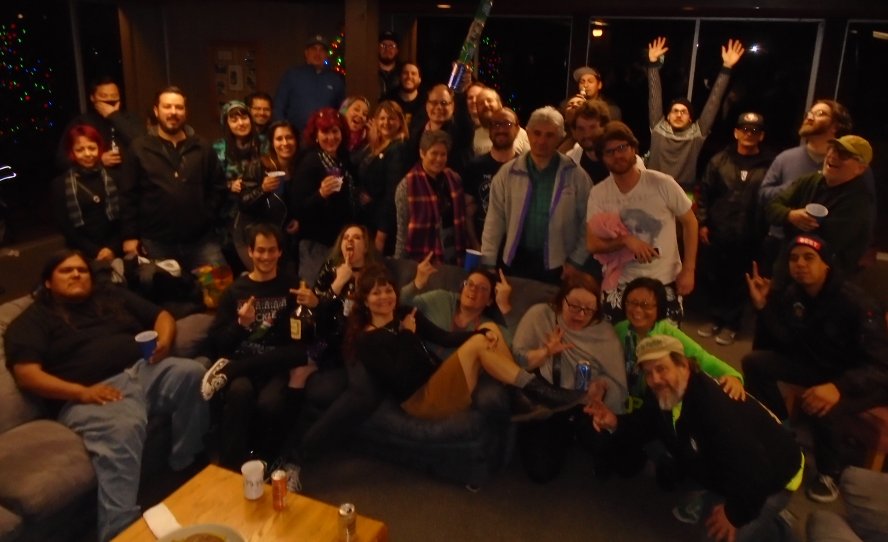 We posed for a group shot.

It took Danny a while to go through all the cameras people wanted it on.


Somebody decided the festivus pole needed augmenting with that purple can.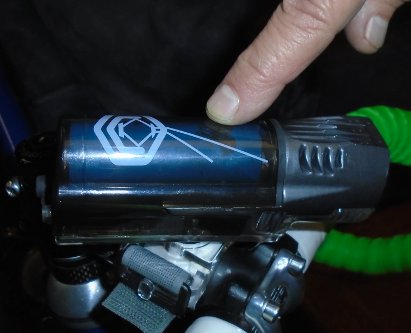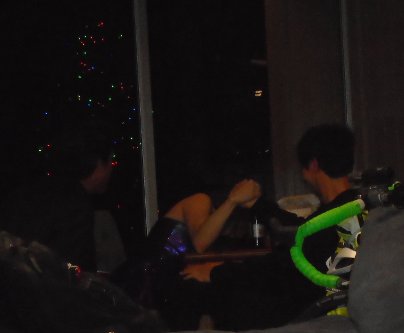 Barry has some words of grievance about the way his parts suppliers are treating him. The light is great, but people keep raising prices on him and there isn't enough margin there for him to get anything from it himself. I could just feel the frustration and anger in his voice. He's particularly angry at the supplier of the clear body piece.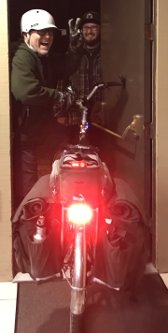 Thank you Summer for taking home the last couple of guests that were too drunk to pedal their bicycles. Probably they were all gone by 3 AM. Virginia and I had to clean the place, but that only took another hour and a half or so. It was all over by 5 AM. After we woke up Virginia and I went back to check our work, but it was too late. There was some kid's birthday party in full swing already. That clubhouse is used a lot!