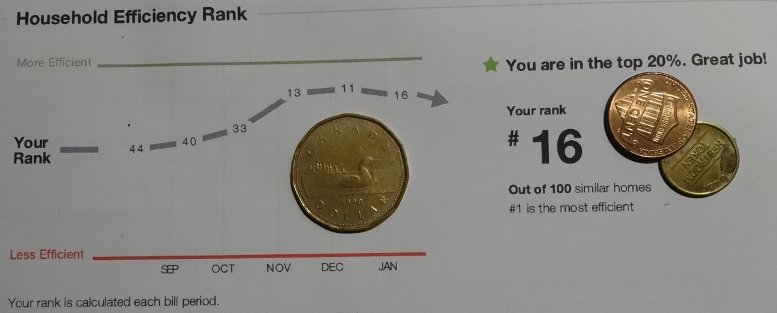 March 8rd, 2016: The power company sent me this as junk mail. They do this every month. The chart is surrounded by advertising for things like caulk and polyurethane foam for even more energy efficiency. Despite all that, I enjoy looking at my standing. It's like I'm getting feedback on the changes in my lifestyle in real time. For example, that big jump in efficiency came when my monitor died. The new LED based flat panel one I replaced it with is obviously much more energy efficient. Proud to be in the top fifth of households like mine for energy efficiency. It's amazing that updating one appliance moves me from 44th to 11th in rank. On the other side of the page is a chart that says I used 348 kWh in the last two months. That checks with this months power bill, where they charged me for 178 kWh. Probably someone with expectations of a large, warm house in suburbia would think my lifestyle is loonie, but so be it.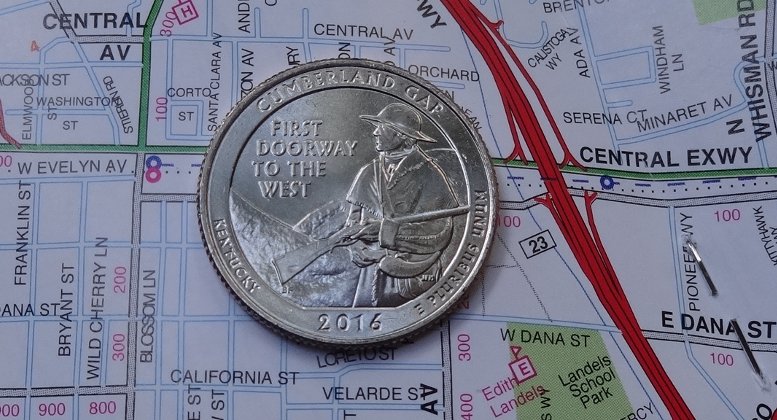 April 27rd, 2016: I found this coin in my change at the Easy Foods store on Castro St. last evening. Probably I was standing in or near the second "O" in BLOSSOM LN on the map behind the coin at the time. I think of the place as a mom and pop operation.


June 13th, 2016: I had to go to the coin broker to find an Austrian coin for this picture. I'd have loved an Austrian Euro, but for some reason their most recent Austrian coins were from the 1915ish time frame. This one is a 1911 2 Heller coin.


July 14th, 2016: From 1984 until last week this was the key to my mailbox. The association where I live finally got talked into upgrading our mailboxes by the Postal Service. The new ones are flat so they can put 8.5 by ll inch letters in them without any folding. Probably holds way more mail in a bit less space. One great new feature is an outgoing mail slot. That's going to save me some walking with outgoing mail! The other great new feature is a big mailbox they can put parcels in when it's just a little to big for the mailbox. Hoping I get as many happy years out of the new key as I got out of the old key.


October 25th, 2016: Teddy Roosevelt is now on a quarter! This coin was in my change at In-n-Out Burger on El Camino last evening. Looked like every coin in the bin was from the same roll.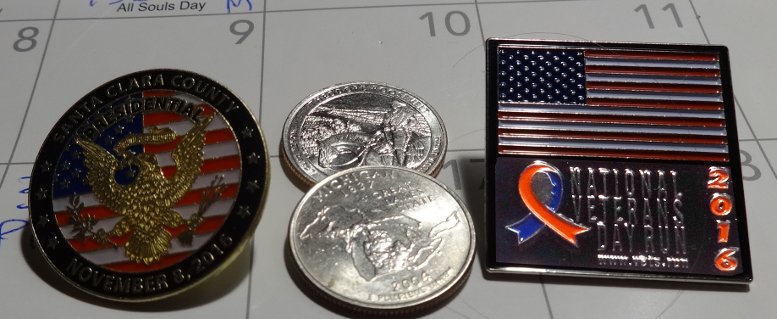 November 15th, 2016: Teddy Roosevelt quarters seem to be very common right now. It's like they are flooding the area with them for some reason. It's been a long time since I got a new pin, and here I've gotten two in the same month. The one on the left I got from working the election, the one on the right for race walking 11 kilometers.