The day started at about 5 AM, when we woke up. We knew it would be a chilly but dry day. I put on two layers of technical shirts, one long sleeved. Underwear, tights, and grey shorts. On top of that went my new blue Hot Chocolate sweaterish top. Over that my Rock-n-Roll windbreaker. Grabbed the egg muffins and coffee and we were on our way. Drove up to Millbrae to catch the shuttle bus to the race start. Got there in plenty of time.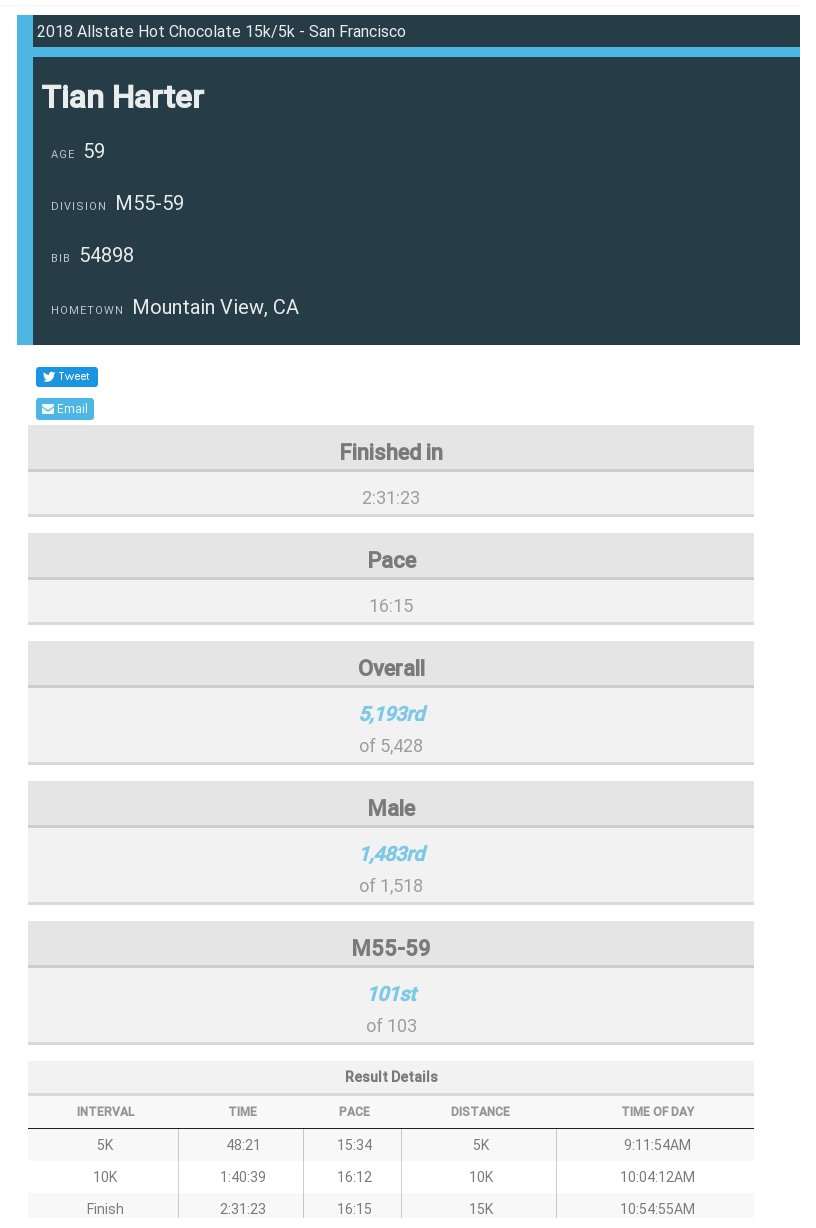 Yay! I wasn't "that guy" this time. Two other guys were behind me in my age group.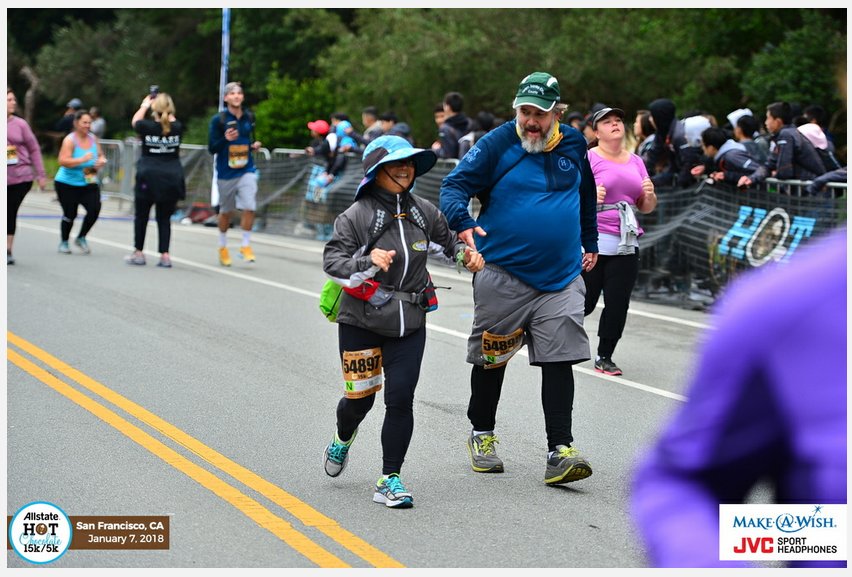 This was the only picture of us that night on the official website. Still, it captures the moment as it was. This was after I put the windbreaker in the string bag on my back. I needed it for the standing around at the beginning, but not after that until the end. Carrying the thing that way worked out well enough. Probably going to do something like it again.