I've been waiting for this tent! Ever since I went car free it has bothered me that my tent was so huge I need a car to use it. Last year or maybe the year before I saw a kickstarter campaign for a bike packing tent. I thought "I want one!" and signed up. It was like $200 or something like that. Biggest crazy investment in years. The first time they pushed back the fulfillment date I thought "Uh-oh!", but the email gave me hope it would happen eventually. Then they pushed back the date until after Christmas. Then COVID-19 hit and I wrote it off. To make a long story short, it got here today. Only took me a while to figure out how to put it together. The pieces go together nicely. Totally worth trying as a bike packing shelter. Gotta say, I got what I paid for, which was more or less what I wanted.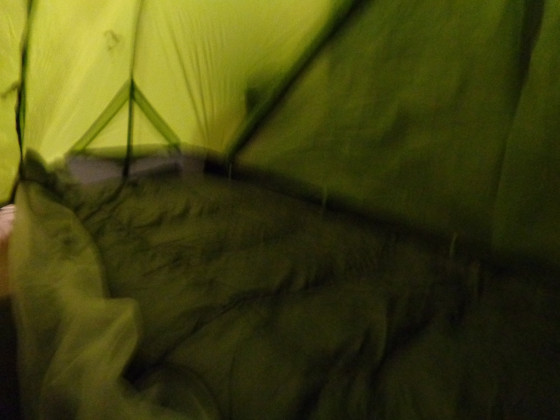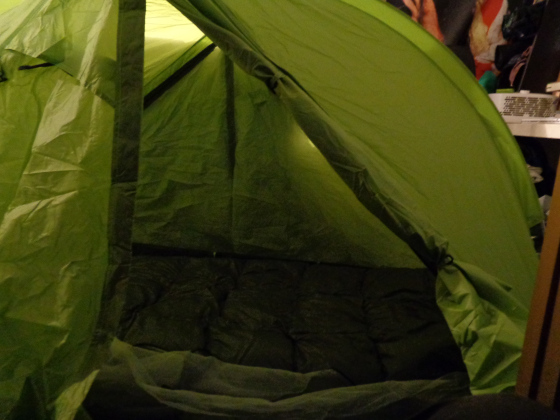 The internal space is perfect for one person. You can't stand up in it, but a place to sleep for sure!


Assembly was "Push the shock corded pole through the sleeve and stand it up." Easy peasy. Probably I'd want some light the first few times, but for sure I could set it up in the dark after that.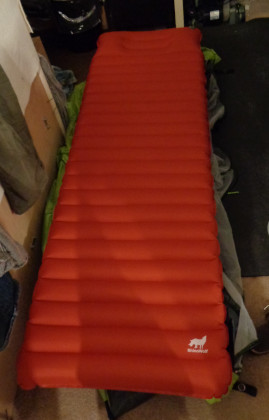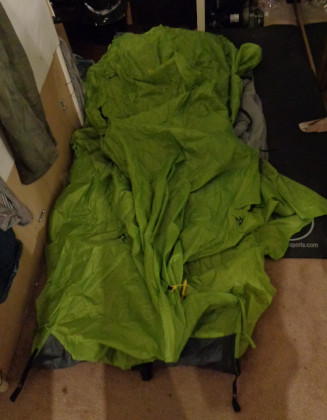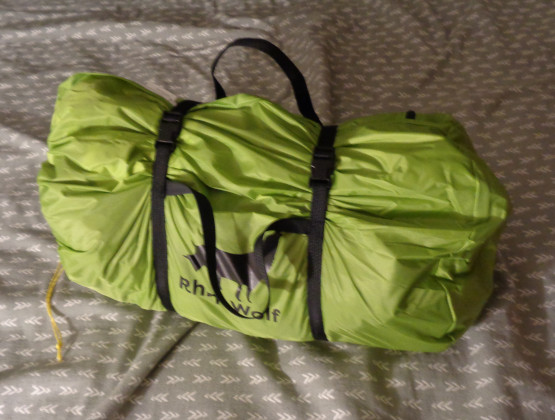 The mattress goes end to end and side to side on the interior space. It's designed so that it fits into the bottom of the tent, slides in between the floor and sleeping bag just right. There's a nifty two way valve that makes both inflation and deflation easyish. Inflating takes some lung power, but it didn't take that long.


Once inflated deflation amounts to "Open the valve and start rolling it up." Tying the strings does some of the deflating, and rolling it up does the rest. Very nifty!


Stowed for shipping, the thing is easy to carry.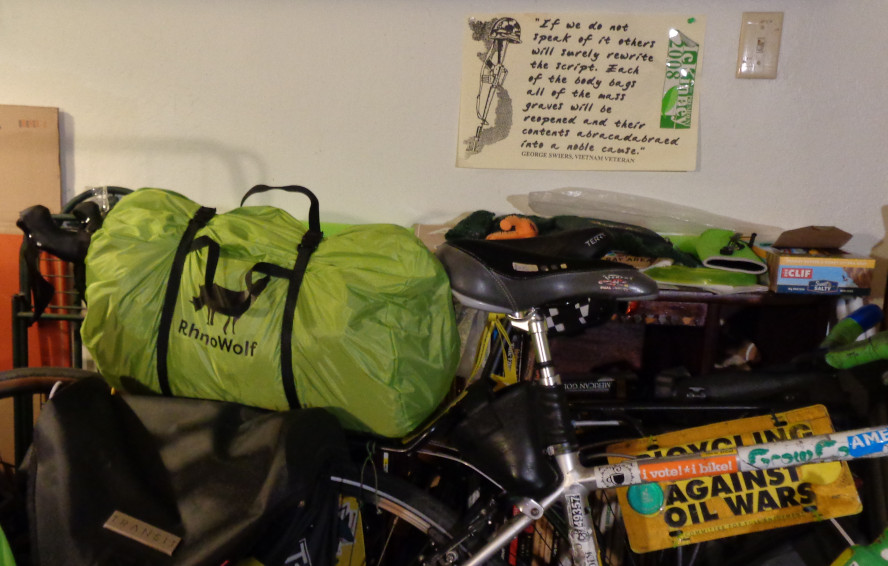 Yup. Eight pounds of shelter that fits on my bike for sure! Probably the only thing I'd want to add is one of those sheet sack things so cleaning it afterwards will be easier. There's room for that inside the green duffel for sure.