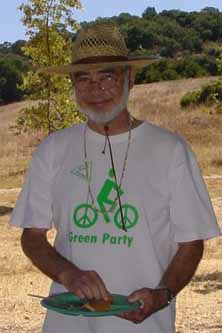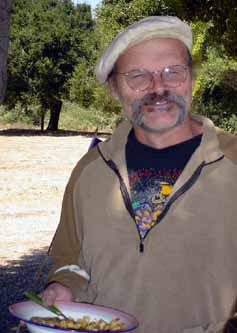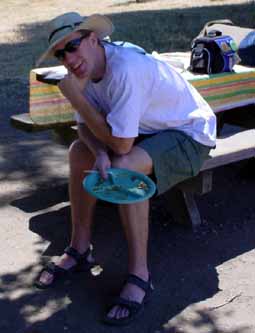 Please notice that all three of the above are using reusable plates. Can you feel the landfills not taking a hit?
That's Gloria Purcell in the blue shirt and the big hat. This was the first event she had been to in quite a while. Since she and her husband retired, they have moved up to the gold country (El Dorado County). They seem to be quite busy having a good time.
Those yellow jackets were nasty! If they found you with meat on your plate, they were not shy about demanding a share. Made Dana's garbonzo beans look even better...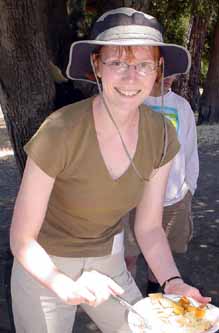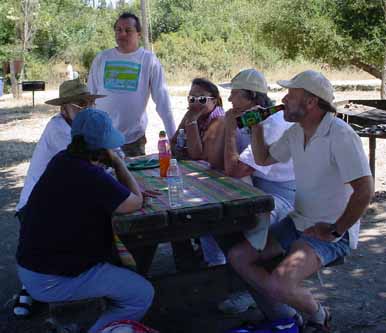 Did I mention Stephanie is running for City Council in Mountain View? She is having a precinct walking kickoff party next Saturday (8/8, 11 AM) in Klein Park (at the corner of Ortega Ave. and California St. in Mountain View). You're invite to help our most electable local candidate by showing up!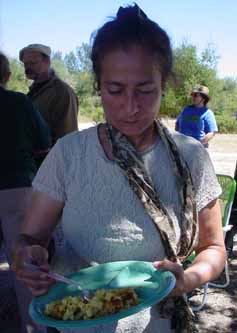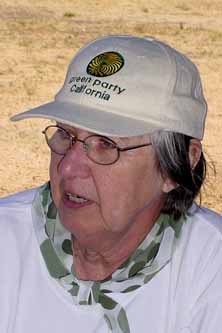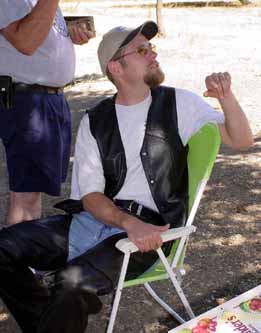 I used to have a hat just like that one on Pat Gray. I traded it to her for an NAACP one I wear every now and then. I think Candidates look more "green party" in those things, and I'm glad to know Pat has one. I have this picture that proves it.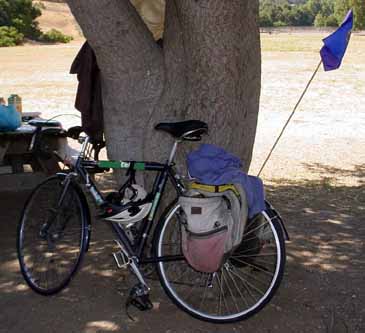 That flag on the bicycle has a mother earth about the size of a grapefruit on it.

After all these years, playing frisbee is still fun!