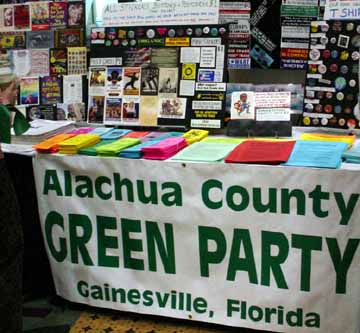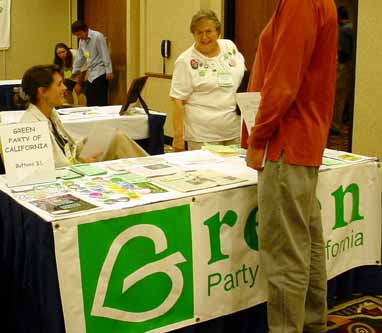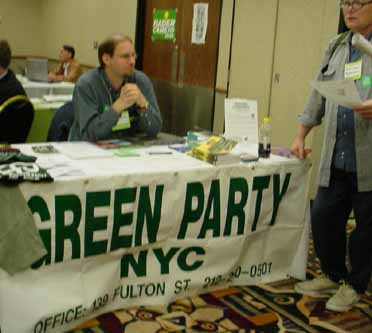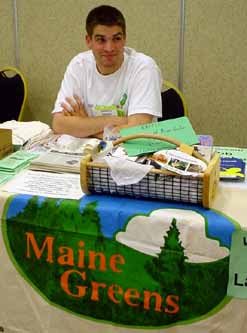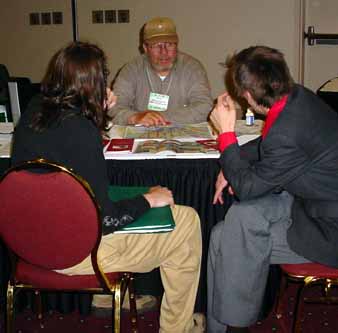 There were many other groups tabling, but they didn't catch my eye for some reason.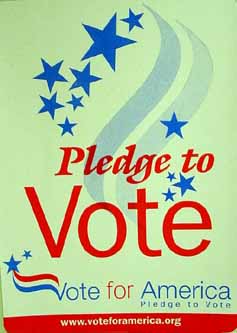 The Idaho Greens didn't really have a table. They had a blanket with lots of buttons pinned to it they unrolled if anybody got interested, a lot like the kind of setup Navajo silver smiths use to pedal their wares. I got these items from them. If that delegation any indication, I like the way Idaho politics works!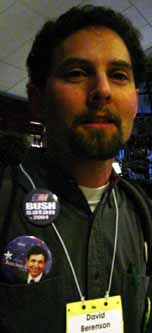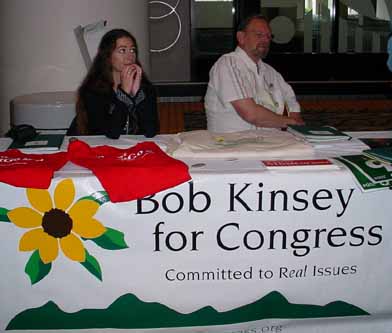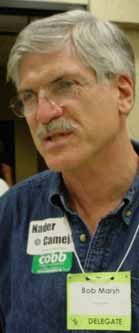 The last time I talked to the guy on the left it was something like 1980. Maybe a quarter of a century has passed since then. He was an Ohio Delegate at the convention. I wonder how many other people had that kind of small world experience in Milwaukee.