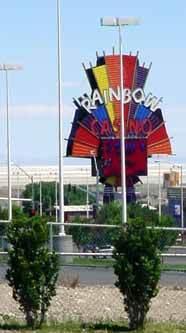 This woman got on the bus in San Francisco when I did, but she was only going to Reno. That was just far enough down the road to learn something about her. She is Romanian, and was going to Nevada to "take a four month apprenticeship in the hospitality industry." She had been a teacher in Rumania, but now she was trying something else. I got that "do you know what you are getting yourself into?" feeling. Didn't say much though. Last I saw her she was sitting as you see her, waiting for some Romanian guy.
To really appreciate that skyline, you need to know that it is surrounded by a huge expanse of hot, dry, Nevada desert. I think this particular town blossomed because it is near the Utah State Line, where gambling becomes legal going westbound.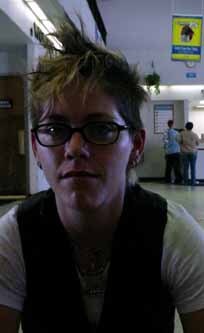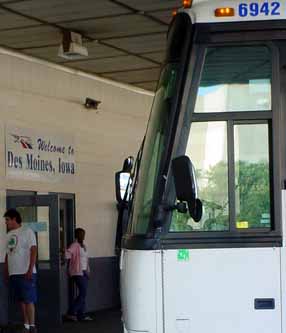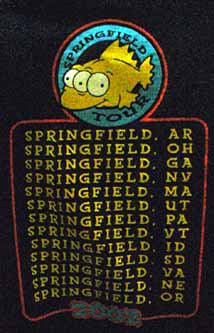 Wild hair was the first person on the trip to get a sticker from me. She and a girlfriend had just spent some time riding their bikes across the State of Indiana. Sounded like an interesting story.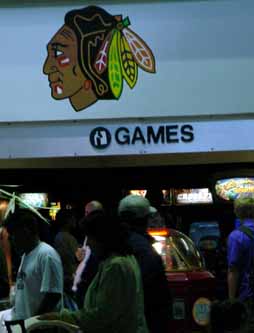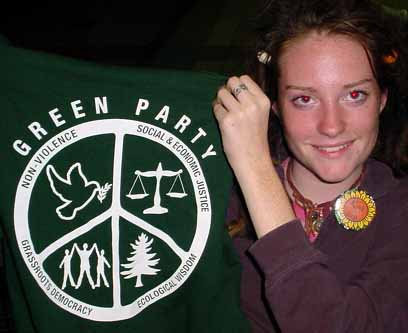 Kat was the first person I enjoyed the company of on my way home from the Convention. She was on her way home from a Phish concert. We played frisbee in the street behind the Greyhound Bus Station, which was quite deserted except for us. It was way more fun than feeding change to the electronic games inside could have been.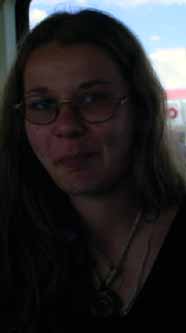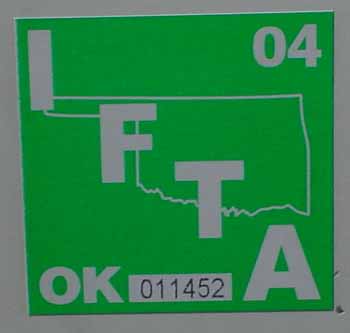 These two both had wild stories to tell about their trip. Hyrulian Four Play had been pick pocketed in Chicago, and both of them had been misdirected by Greyhound. Despite all that, they were good conversationalists, and the miles went quickly by. I gave Jane the bottle of Chippewa water I got in Iowa.