Carol Brouillet is working very hard on her Congressional campaign! You can see it in her website, flyer, and other stuff. She invited many people to this kickoff party. When I got there people were browsing and mingling.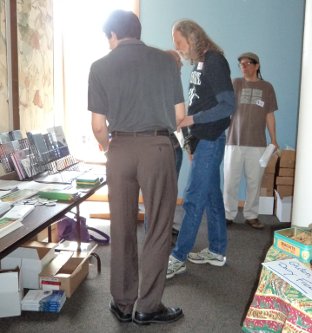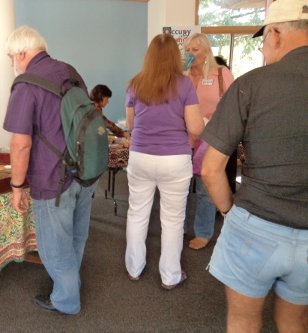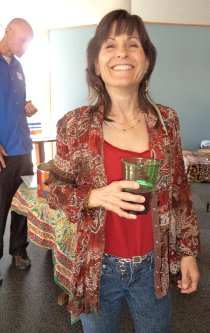 I should have taken a close up of the food. Carol had baked some very good cookies, and several other good dishes to. There was also a table of beverages. It wasn't long after that that we sat down for the speaker part of the party.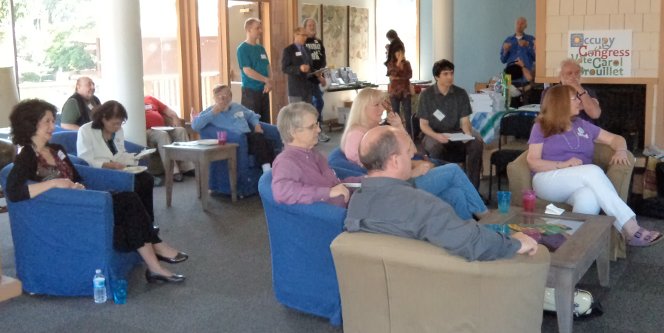 Carol began by thanking us all for being there. Then she told of becoming an activist after watching Oliver Stone's JFK movie and looking into the backstory it hinted at. Since then, while raising her children she has done a lot of organizing in the community currency, anti nuclear power, peace, justice, anti-corpoarte globalization and 9/11 truth movements. She is hoping that this campaign can crystalize and be a vehicle for moving forward together on all of these issues.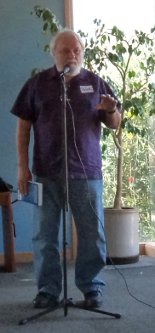 Richard Gage asked why building 7, not far from the WTC towers that fell on 9/11, imploded despite not being hit by an airplane a few hours after those? He said that getting out the vote for Carol Brouillet is very important during the next month.

Peter Philips, past director of Project Censored said that the biggest story being ignored by the mainstream media right now is that the fallout from Fukushima that has reached the USA is already enough that thousands of us have died because of it. He explained that yes, we are talking about delicate people pushed over the edge by radiation, but it is a harbringer of things to come. He finished by saying that getting out the vote for Carol Brouillet during the next month is very important.

This couple is glad that both of California's nuclear power plants are currently shut down. They came a long way to tell us that voting for Carol is the best thing we can do for mother earth!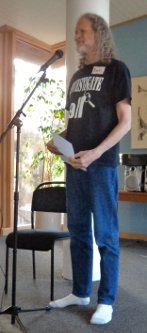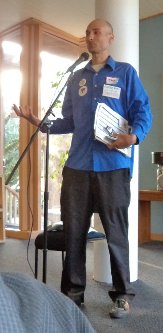 Cindy Sheehan was a bit stung by her experience running for congress against Nancy Pelosi. Despite that, she honors Carol's campaign and hopes that good will come of it.

Maria Gilardin has known and worked with Carol Brouillet for something like 20 years. She was glad to throw her weight behind helping Carol.

Ken Jenkins said that he had recently watched Ralph Nader's biopic, An Unreasonable Man. He saw many of Ralph Naders good qualities in Carol. Among other qualities she has his integrity, commitment, and passion.

Jay Cabrera is running against Zoe Lofgren, as a Hispanic candidate in a 40% Hispanic district. After saying a few words, he sang a song for us in a language I don't understand at all.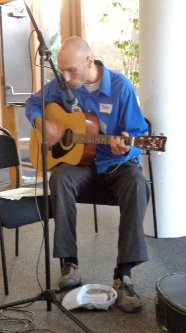 We took a break to mingle and so forth.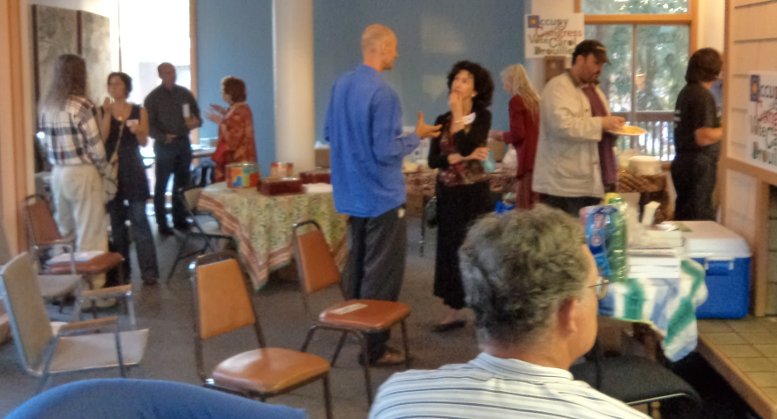 For me the big surprise was finding a pile of these bills on table.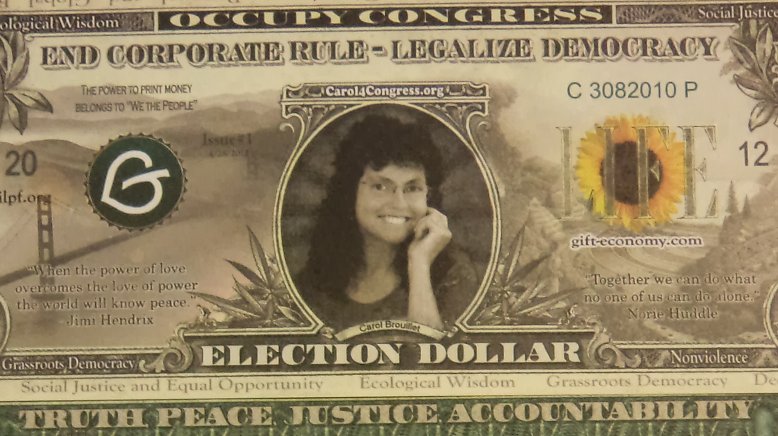 They are wonderful. I'm committed to having a few on me from now to the election. If you want one, just let me know. I'll get it to you!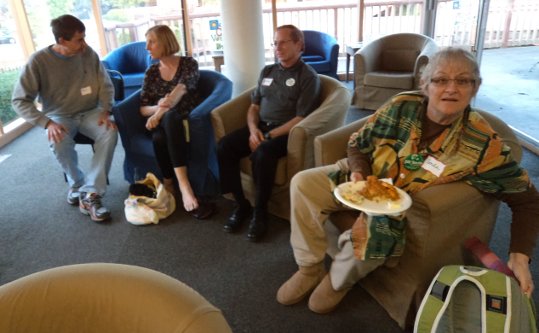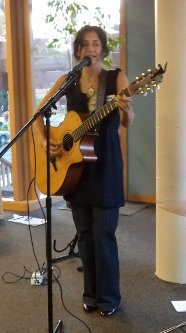 Rebecca Cross is a really good singer. She was introduced as the author of the theme music for Carol Brouillet's radio show. Within two songs of when she took the stage everybody was silent. You could hear a pin drop when she took another breath. Everyone applauded vigorously after each song. She really had us in the palm of her hand. I was sad that I had to leave soon after that point.