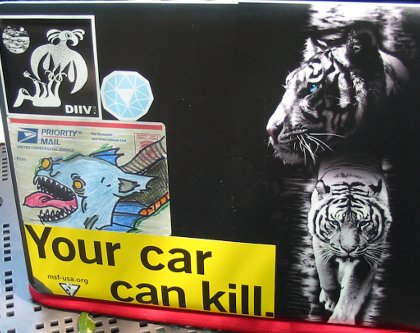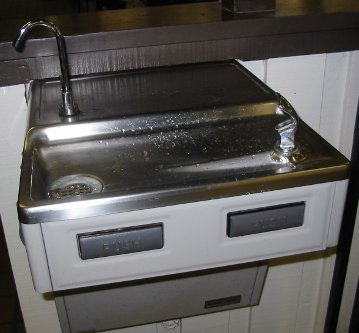 I got there a bit early. LJR was still talking to some class, and would be out on the plaza soon. While waiting I wandered around to see what interesting sights I could see on the plaza. Among them was the water fountain, which had a working water bottle filling tap. I wish more water fountains had that feature!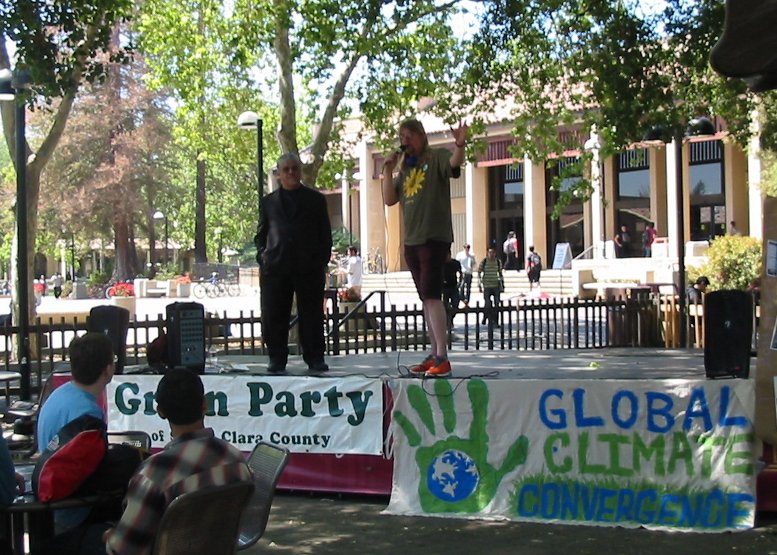 When I got back to the plaza Drew was introducing the Green Party Candidate for Governor of California, Luis J. Rodriguez, who is widely know for his book about gang life (Always Running, La Vida Loca, Gang Days in L. A.). The guy had just driven up from Los Angeles. He was doing a whirlwind tour of our area.

He told us "I'm the only candidate for Governor on the ballot that wants to end the California Prison System as we know it." He's also "the only candidate for Governor on the ballot that wants free quality healthcare for everyone from cradle to grave." He's also in favor of a clean environment and arts participation for everybody.

He was followed by the campus greens, who talked about their club for a bit. The older woman spoke in favor of healthcare for all, an initiative that she is helping to get on the ballot.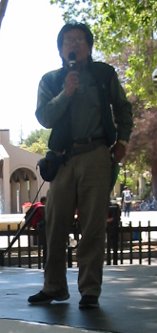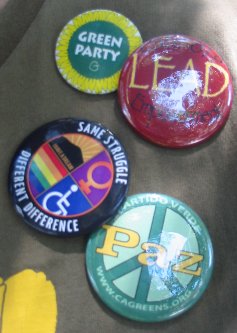 The other guy is involved with the Greens because he wants the youth among us to see a better future than would happen if we did nothing.

They gave me a trifold flier about the campaign. I liked it so much I've put the gist of the thing below.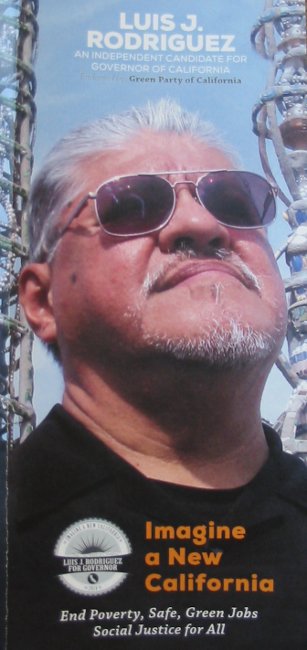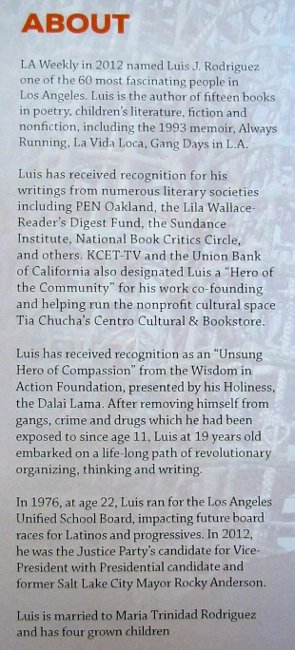 So grateful to have a Green Party candidate with a good flier! I'm hoping we can get a lot of these out there.