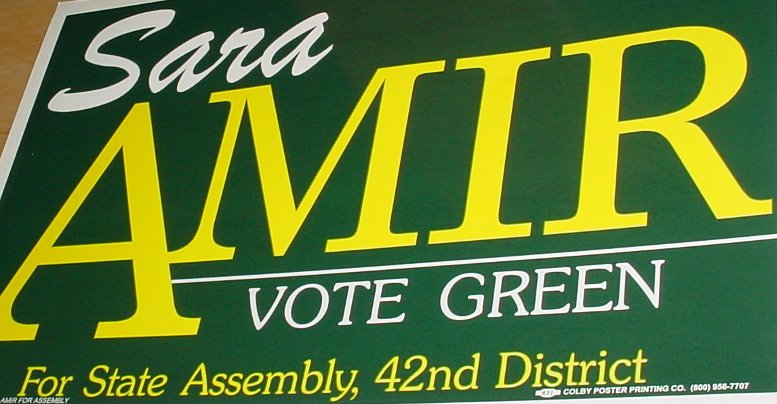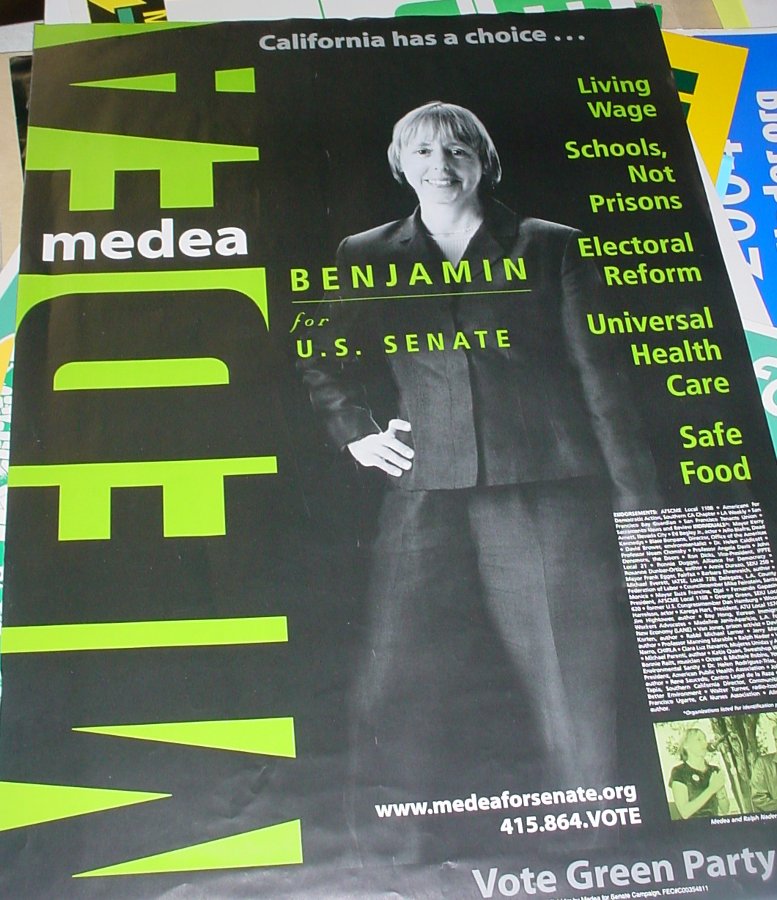 Medea is still a key part of Global Exchange, but I'm not sure she is still registered Green. I like what she is doing with Code Pink.
I saw her talking to Wille Brown outside the California Democartic Party Statewide meeting in San Jose.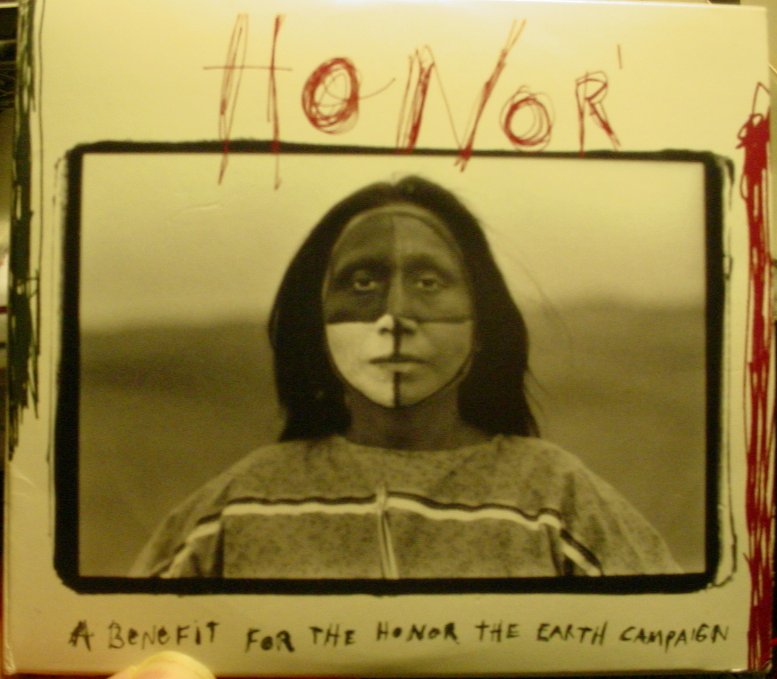 In 1996 I was plesantly surprised by Winona LaDuke's campaign. A bunch of very talented Native-American musicians got together and put out this album to Honor The Earth. It was the first album of Native-American music I'd seen the Costa Mesa Virgin Mega-Store feature. I was plesantly surprised to find NO NUKES! info and Winona LaDuke's name in the booklet. Voting for her felt really good that year, even though that and the writeup in the Sierra Club magazine were all I had to go from.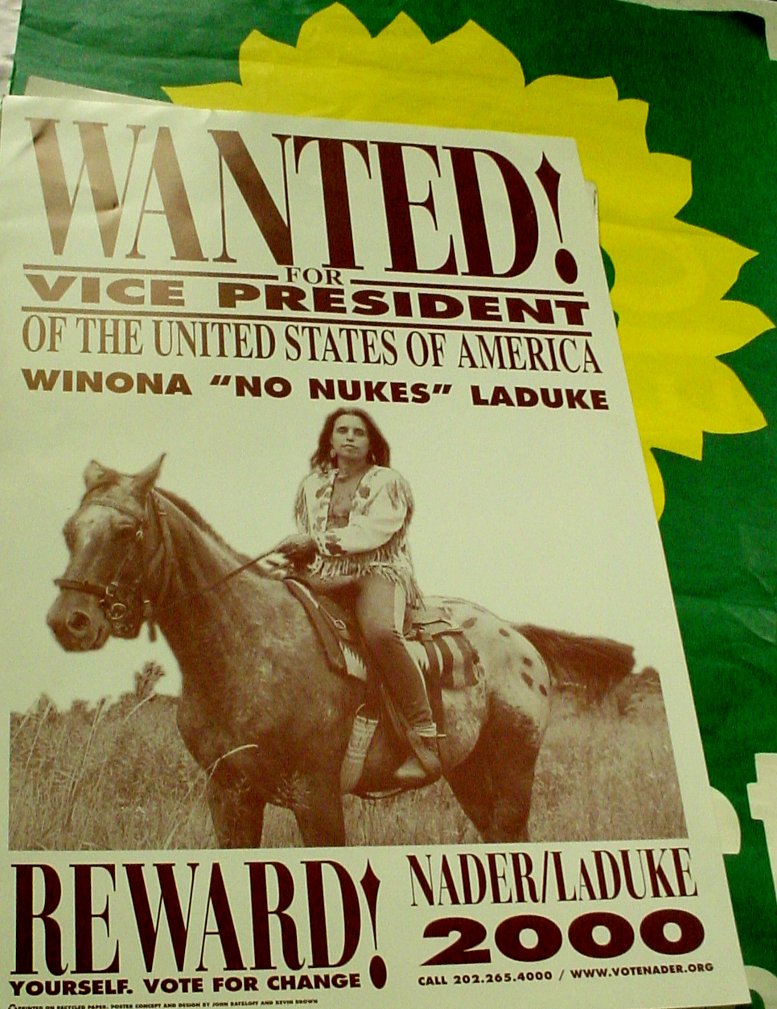 I remember meeting Winona LaDuke at the 2000 Green Party convention. Then, a year or two later I showed her my favorite State quarter while getting her to autograph my copy of her book, All Our Relations. As far as I'm concerned, I voted for real change in 2000, and I showed her my favorite part of it the next year.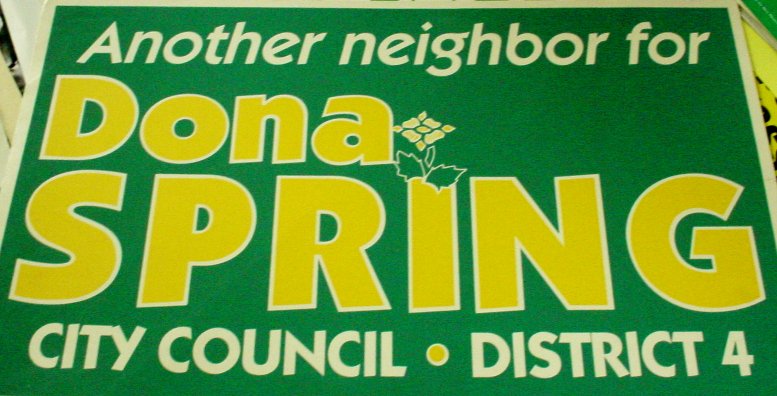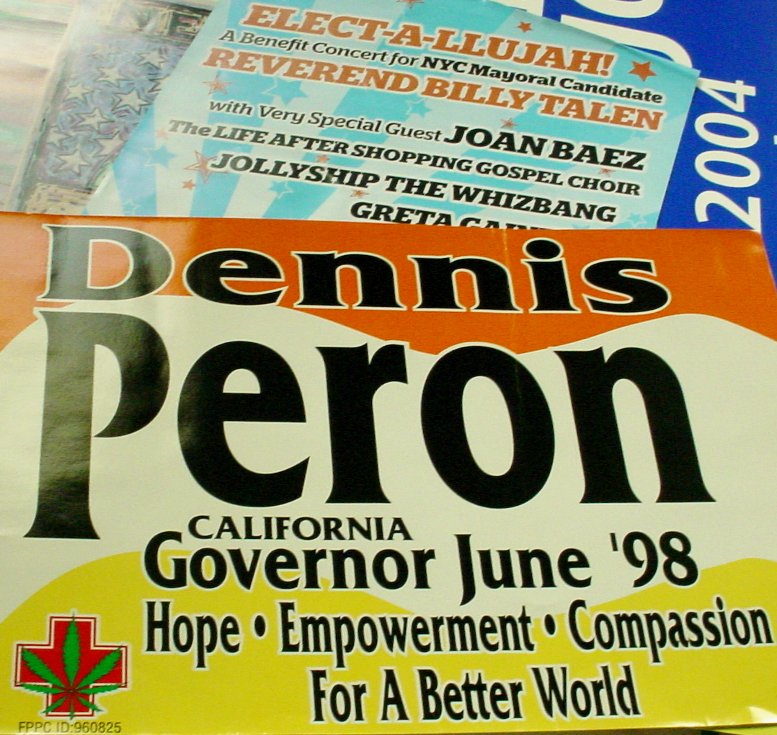 I think Dennis Peron was a Republican. I had his sticker on my bumper anyhow, at least until Greg Jan covered it up with a Green Party one.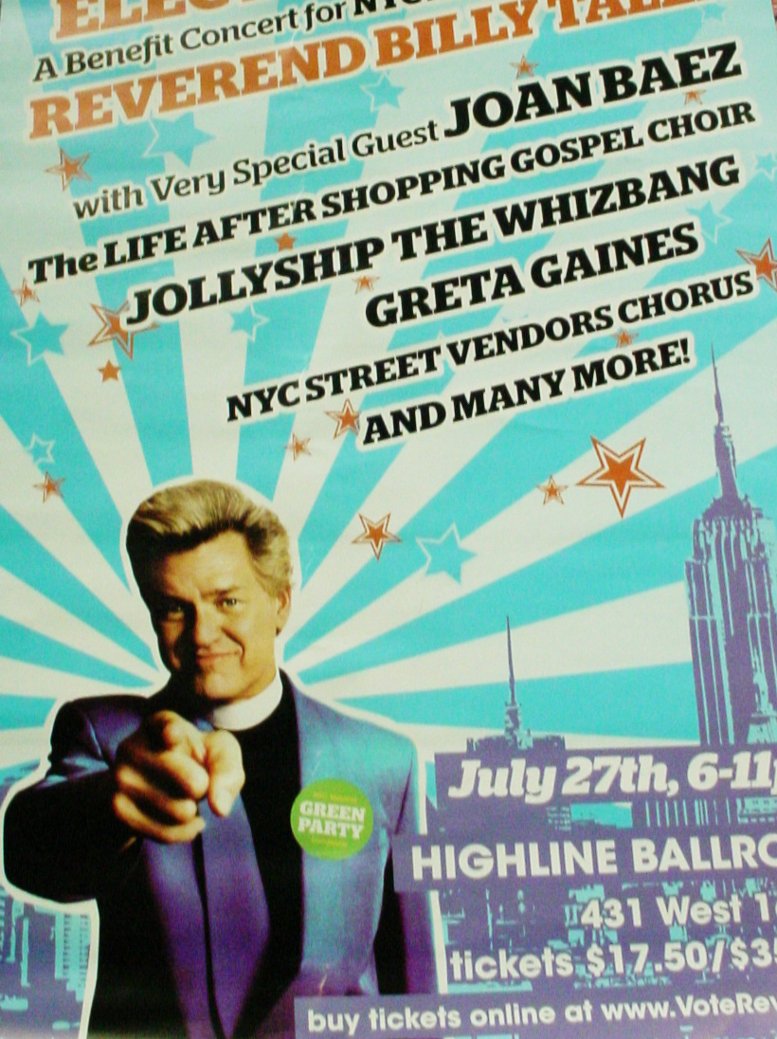 Fundraisers where you can see good musicians do benefits for the cause are a good reason to run green campaigns. I pray those NYC Street Vendors believe in change!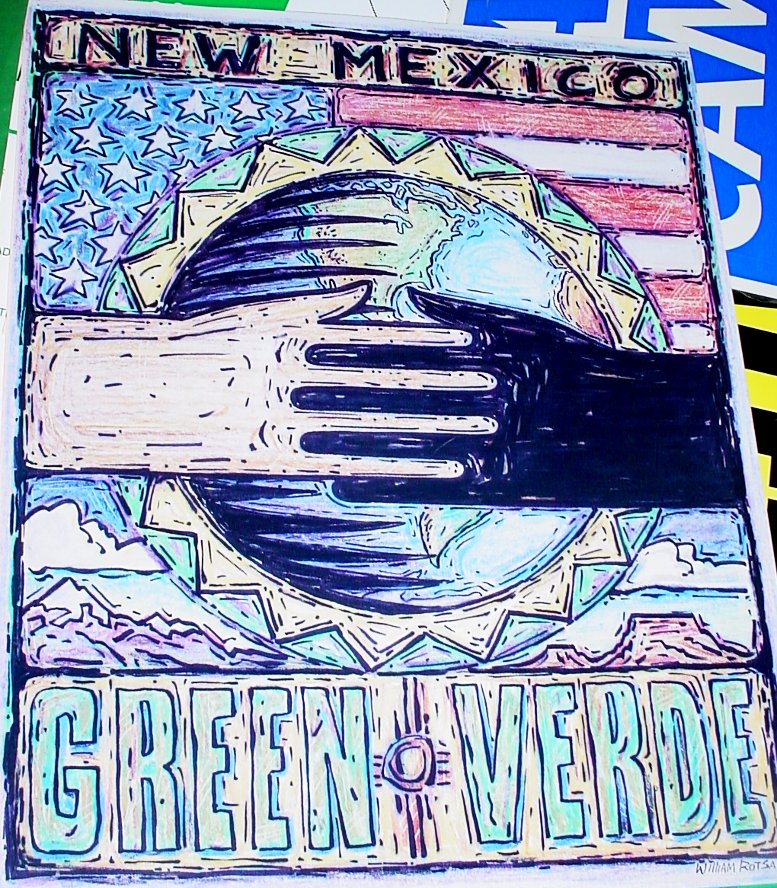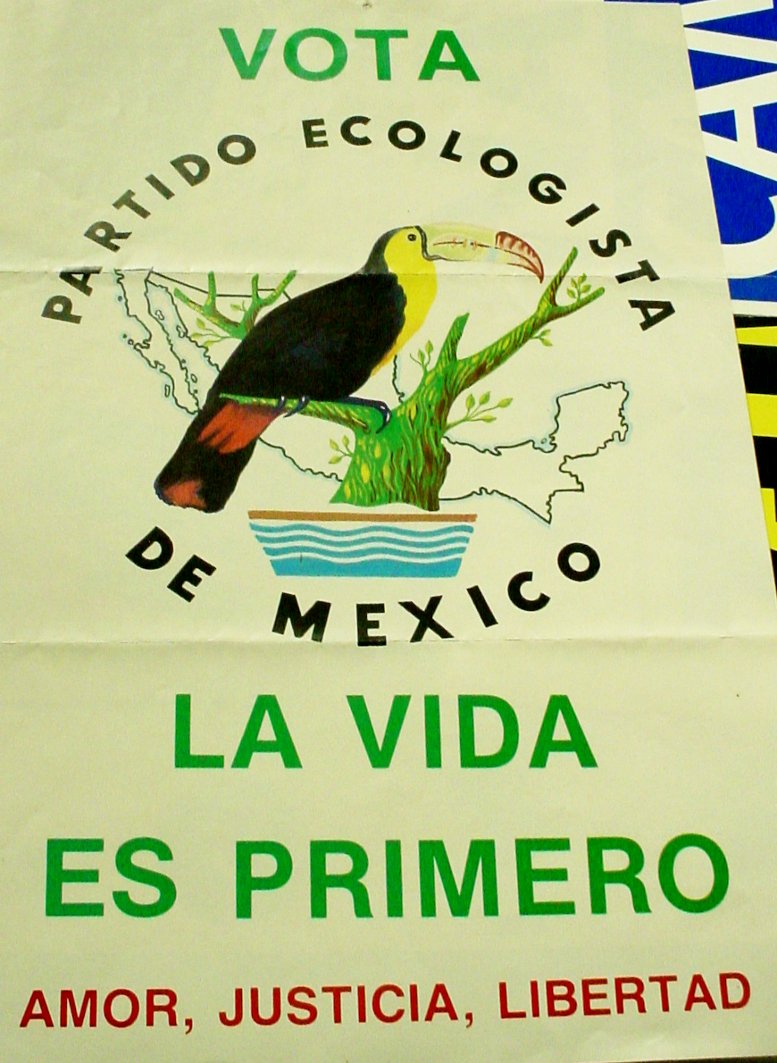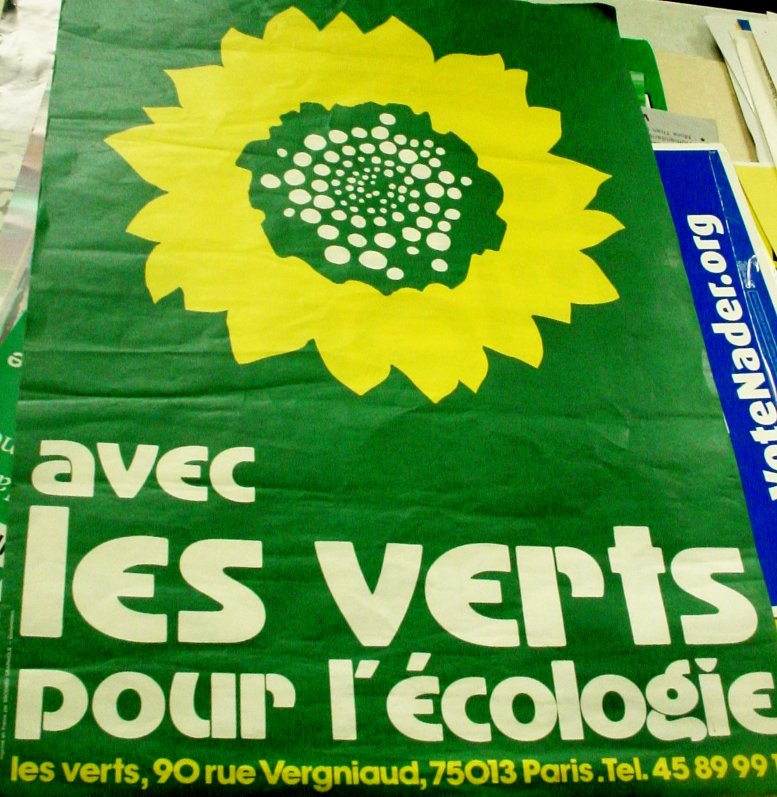 My first experience with les verts was when Andre Buchman visited Sacramento as a Green incumbent with a State Department translator/escort. She talked about the environmental justice work going on in Louisiana's cancer alley. That was the first I'd heard about it. She just didn't get the symbolic issue strategies built into our local politics. Her attitude was something like "people in Louisiana are dying of cancer so people can pump gas! You should be talking about getting out of cars! You're talking about banning leaf blowers? Where are your priorities?" I muttered something like "at least they're talking about gas engines."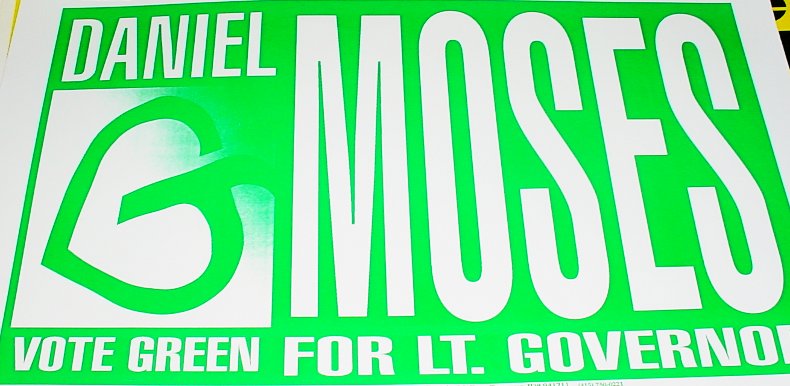 In 1994 Danny Moses led California's first Statewide Green Party slate. .1666 .