The morning was dominated by doing a half marathon around Lake Chabot in the Oakland hills. After that we went to lunch with some of the Brazen Racing regulars. It was all interesting, but I didn't take many pictures. Then we rushed down to Jack London Square for pedalfest. Didn't pull out my camera until I was sitting on a RockTheBike machine pedaling out power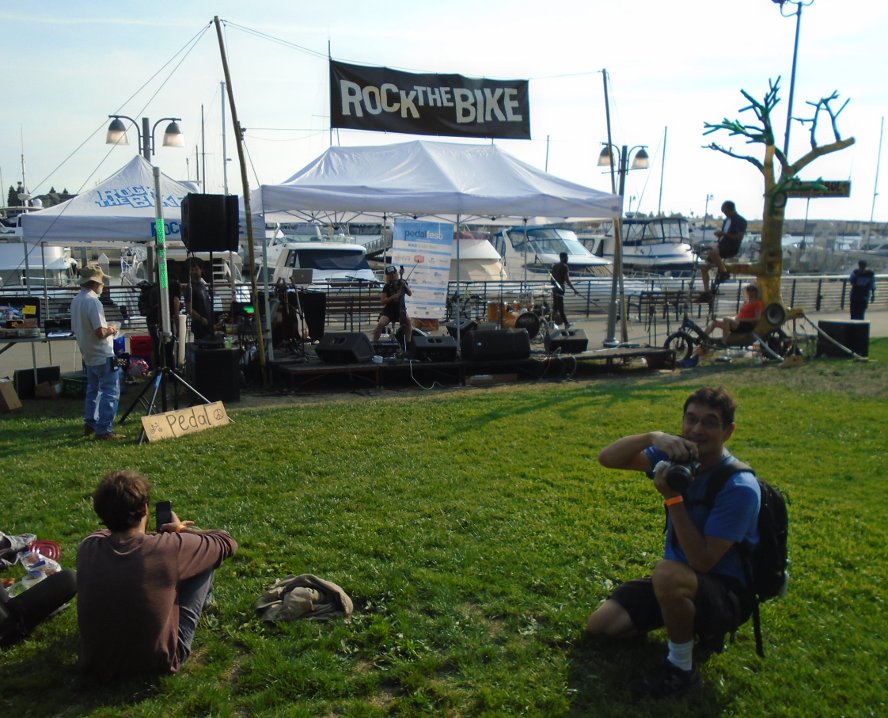 The act was a woman with a chello and a sampler box. She would start the recorder and play one track. Then she would put that on repeat and lay down another track. After she had four or five tracks working like a backup band she started singing to us.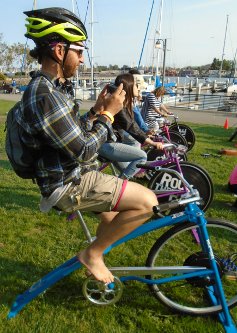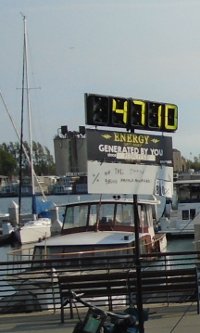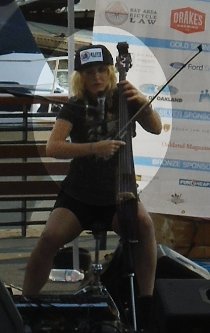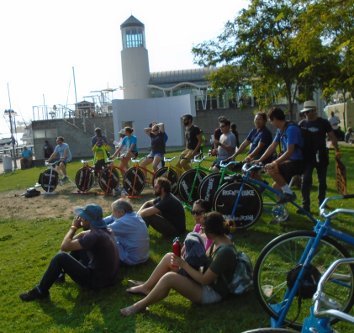 All that volunteer labor was powering all her sounds coming out of a great set of speakers. Ethereal and light, it sounded good. I was glad to contribute to the cause. Music for all!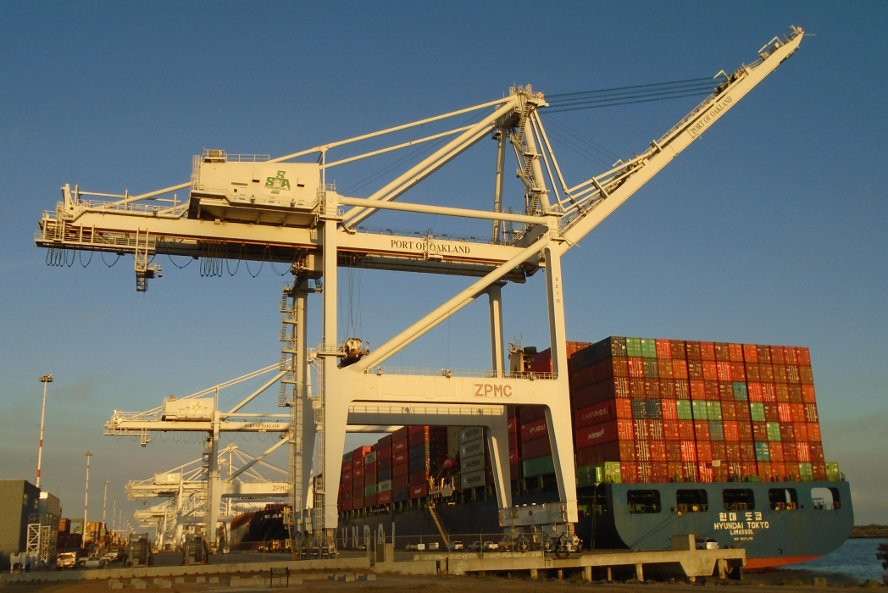 Then later we did a test ride with East Bay Bike Party. It was a new crowd for me, so I didn't feel that good about taking pictures. However, we had a regroup by the dock where all the cranes were unloading this huge cargo ship. Never been up close with those cranes working. Just had to take a picture.