One of the real problems with the south bay is that it's hard to get from here to places like Berkeley without a car. The big reason is that there is no convenient connecting to BART. Expanding BART to the south bay has been in the works for years. The first piece of that to be ready is the extension to Warm Springs. That means the ride from the light rail station at Great Mall is only nine miles, much easier than the trek to Fremont that had been prohibitive.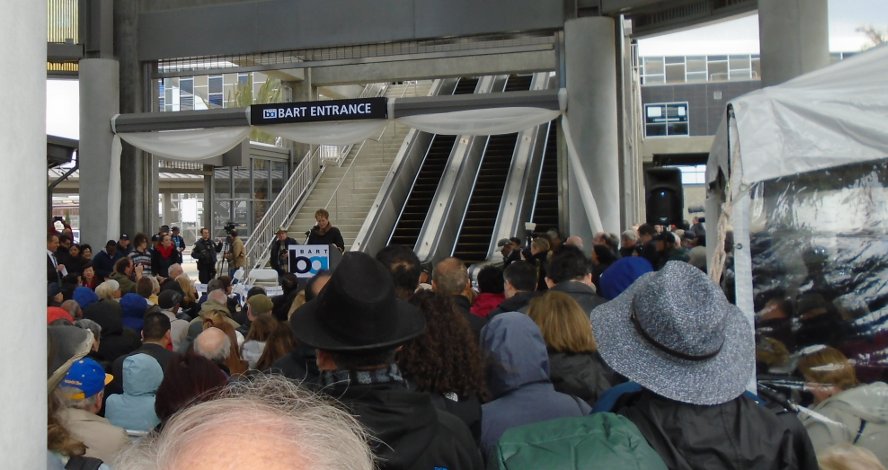 Virginia and I decided to attend the opening ceremony. The rainy weather didn't stop us. The nine mile ride was a great way to start the day.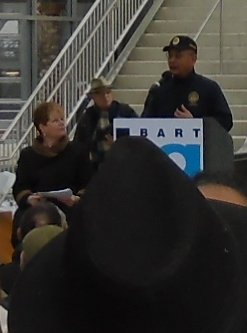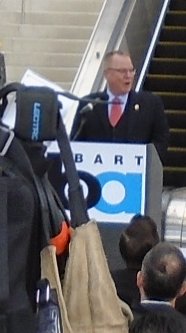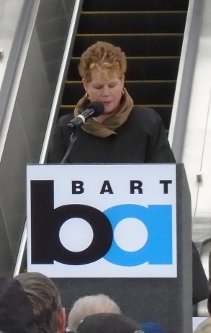 When we got there the speakers were already being processed across the stage one after another. I remember lots of kudos to the people who did the work to expand BART. It had taken a lot, everything from Congresscritters and voters getting funding to leaders and workers making it happen. We clapped many times on que.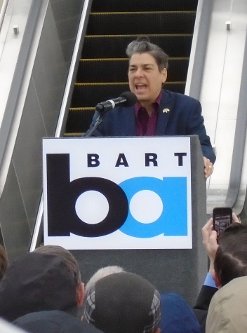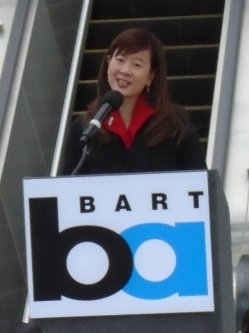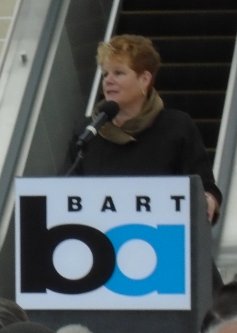 My favorite comment came from Rebecca Kaplin who said "Expanding BART opens the door to a greener future." The talking was over when the MC invited the dignitaries present to come forward and lead us into the station, where we can look at the new station and BART trains. Real service would begin the next morning.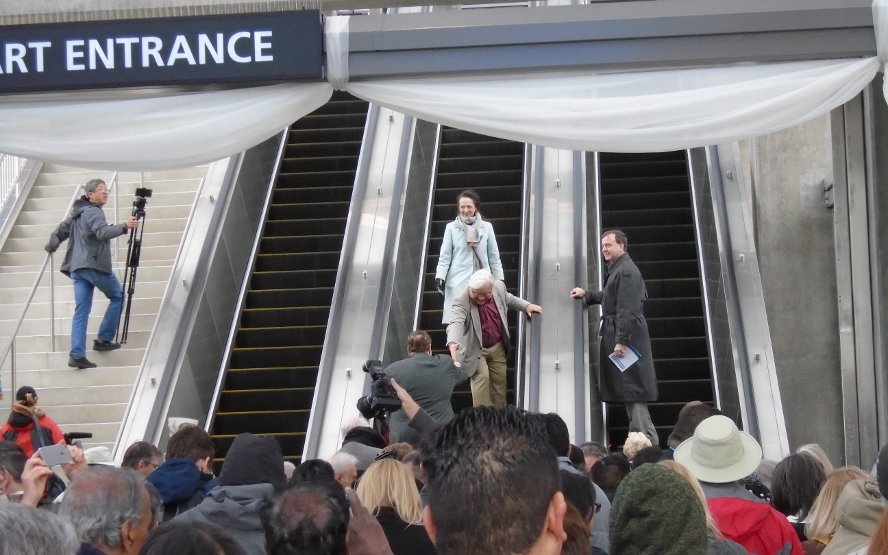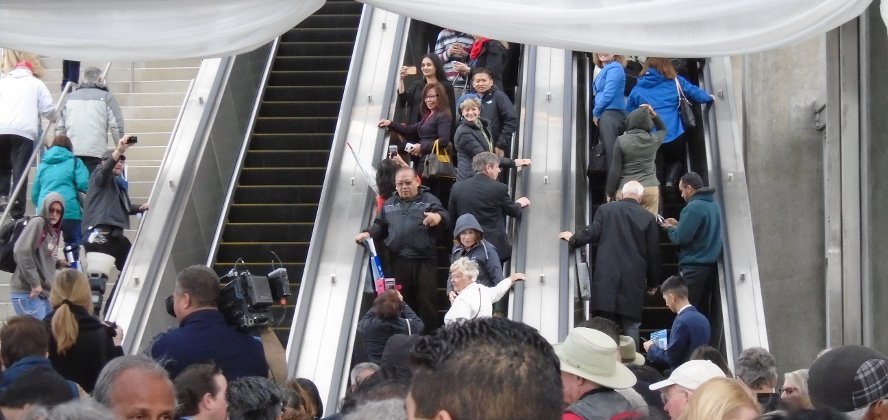 Soon enough we followed.

The big news for me was that the new cars have these newfangled bike racks that are MUCH BETTER than the ones in the old BART cars. The seats are a bit more comfortable to. Wish I'd taken more pictures of the interior. It feels a bit more spacious than the old cars did.

There were BART employees scattered through the train sharing talking points. Click the picture to see the slides that guy showed me.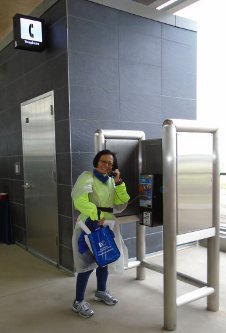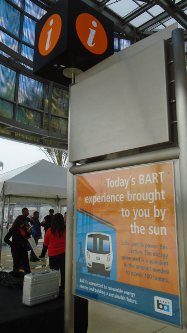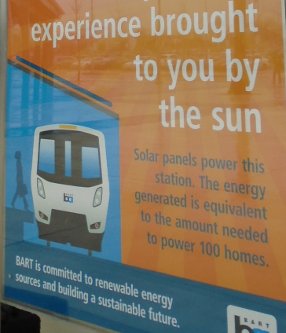 They even have a pay phone on the platform. Virginia reported hearing a dial tone. We didn't push our luck by trying to call anyone.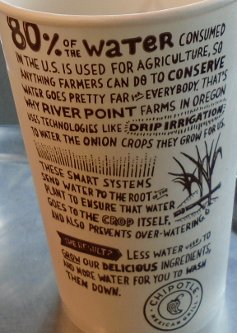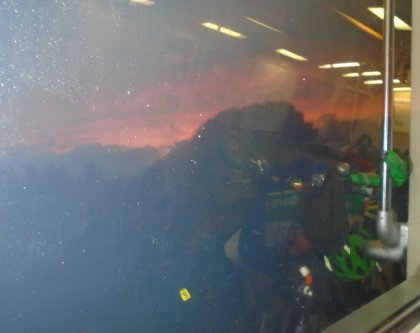 After the opening we spent the day being tourists in the East Bay, first visiting an old friend of Virginia's who is waiting to die in El Cerrito and then my grandparents in a hilltop graveyard nearby. Then we rode the Ohlone Greenway to Berkeley. Had a great meal at Spengers before heading home. That was a long ride. We got off BART in Union City and rode our bikes across the Dumbarton Bridge. Now you can take BART to Warm Springs and then ride to the light rail station, but it wasn't quite true yet then.