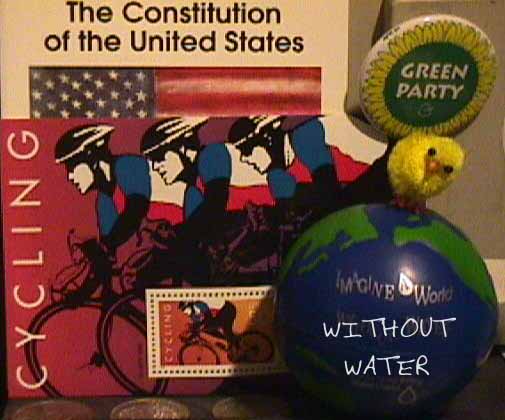 Please notice that the chicken is out in front of the United States Constitution.
I took this picture 9/28/2001, the evening before my sister's daughter's fifth birthday.
I consider this page the edge of the wetness, in the sense that "politics stops at the waters edge".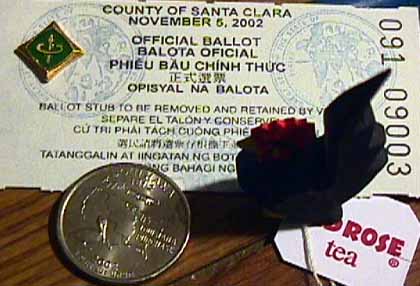 I took this picture just a few minutes after I found out that Mary Landrieu had kept her seat in the Louisiana runoff election, at about 10 PM on 12/7/2002. I had nothing to do with that election, I'm just using it as a "timing reference". I had a lot to do with the California election that my ballot stub is a souvineer of. For the past decade or so, I have pushed my personal constitution hard for candidates I like. Involvement is the best antidote for apathy I can figure out.
What is the relationship between a Tunnel in the Sky and a wormhole?