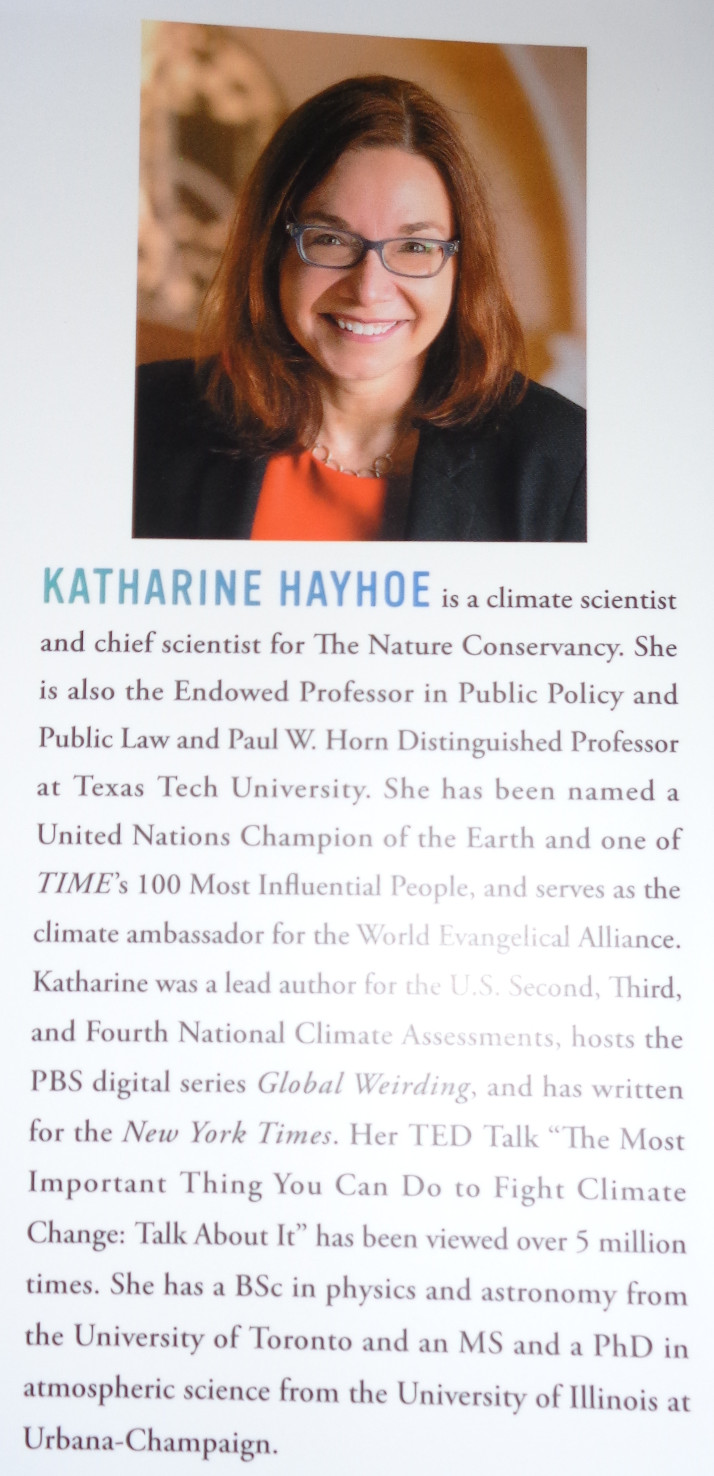 Katherine Heyhoe is a great writer. Many books about climate change beat an aspect of the problem to death for 200 pages. This one isn't like that. She shares her understanding about something and then discusses discussing it with some expert that wrote the book on that. She also visits many sites where extremes of the issue are clearly visible. Then she moves on to another mind blowing angle that's worth thinking about. Each of the first four sentences in the below excerpt refers back to a chapter or section where she documented where the experts are on that topic. Then she ties it together with a quote from a politician we have all heard of.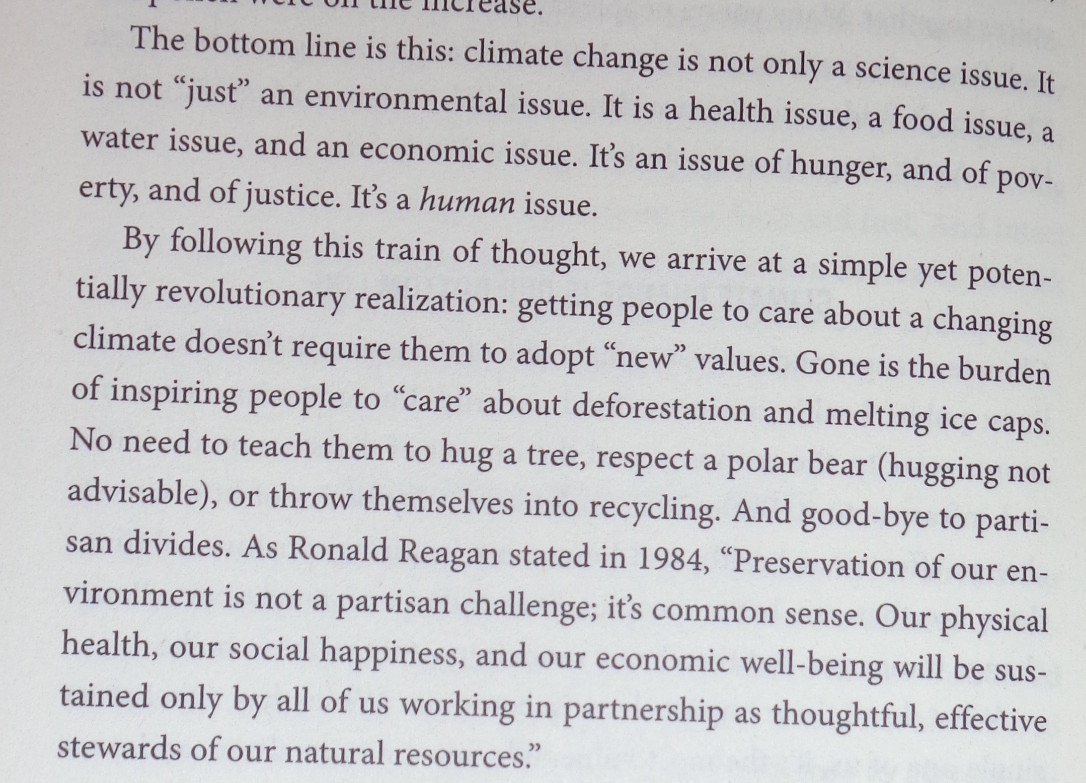 She does a survey of the state of the art in things like biodiesel and geoengineering. The summary ends with this conclusion that I totally agree with.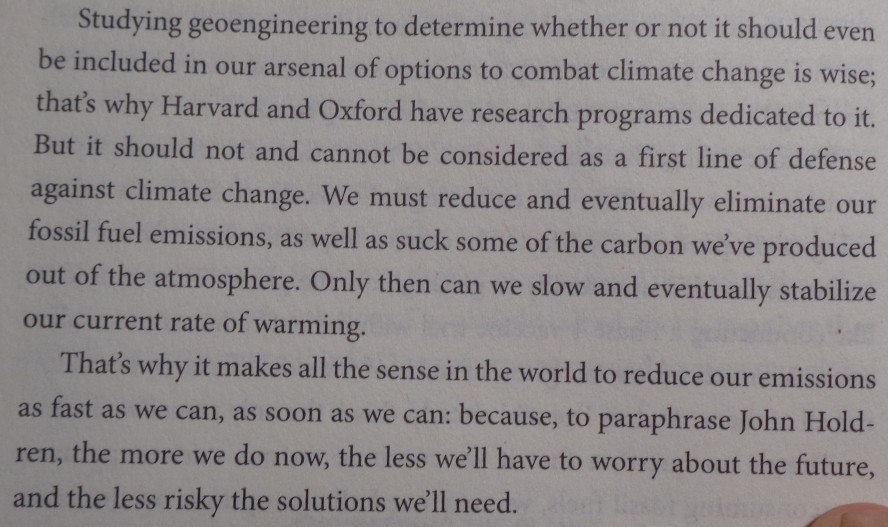 What I've read so far has opened my eyes to more good ways to look at the issue. Hopefully I'll have more to say when I'm done. I already know enough to say "Please read this book!"